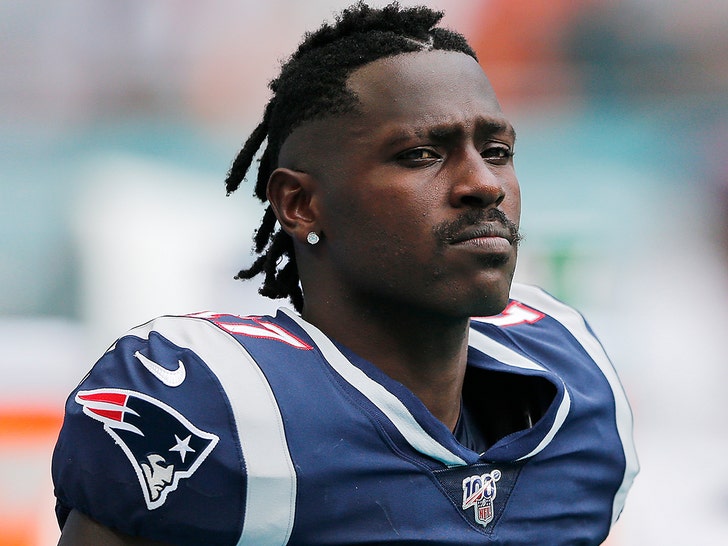 Breaking News
Getty
The New England Patriots have just parted ways with Antonio Brown after a new NFL investigation into concerning text messages.
"Thank you for the opportunity @Patriots #GoWinIt," Brown posted on Twitter.
He also posted a photo with Tom Brady on Instagram, "Love ya champ. That was fun!"
Brown was only an official member of the Pats for 11 days.
The Patriots issued a statement saying, "The New England Patriots are releasing Antonio Brown. We appreciate the hard work of many people over the past 11 days, but we feel that it is best to move in a different direction at this time."
The writing was certainly on the wall … Patriots head coach Bill Belichick shut down a press conference Friday morning because he was sick of answering questions about the WR.
As we previously reported, the Patriots signed Brown on Sept. 7th — hours after he was cut by the Oakland Raiders following multiple issues with Raiders executives.
Brown didn't sign his contract with the Pats until Sept. 9th. His deal was a 1-year contract worth up to $15 mil with a $9 million signing bonus.