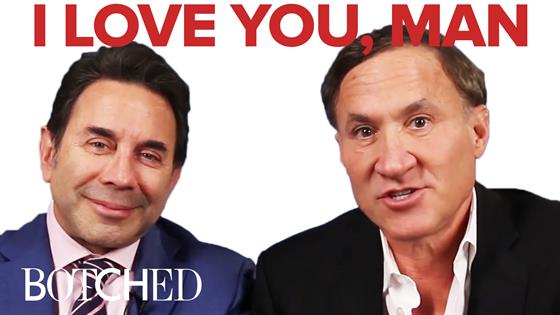 Dr. Terry Dubrow and Dr. Paul Nassif are so much more than co-workers.
Yes, the two plastic surgeons have collaborated on many medical projects, but it's their longtime friendship that has solidified their bond. Thus, with the Botched season 6 premiere right around the corner (airing Monday, Nov. 4 at 10 p.m.), we're taking a closer look at their special relationship.
As highlighted in the compilation video above, the Botched doctors met thanks to Nassif's sister.
"I get a call from my sister. They go, 'We met the funniest, funniest doctor in Newport Beach,'" the newlywed surgeon once shared. "And they introduced me to Dr. Terry Dubrow."
And while Dr. Dubrow has enjoyed roasting his Botched co-star in the past, he clearly has love for the 57-year-old. Case in point: Dubrow promised his very best work when he operated on Nassif's incarcerated umbilical hernia.
"Operating on a friend is different than operating on someone you don't know very well. But, once I get into the surgical mode, I forget that it's Paul. I forget that I love the guy," Dubrow confessed to the Botched camera. "And, at the end of the day, I'm gonna do everything by the book and he's gonna get my A-game."
Unsurprisingly, after around two decades of friendship, the medical experts have gotten to know each other quite well. For starters, in the clip above, Nassif proved he knows that Dubrow's favorite surgery to perform is a facelift. Also, Heather Dubrow's husband shared what Nassif previously used as a pick-up line. (We're guessing he's since retired that line.)
For all of this and more, be sure to watch Dr. Dubrow and Dr. Nassif's best bromance moments in the video above and scroll through their sweet snaps below!
Watch the season 6 premiere of Botched Monday, Nov. 4 at 10 p.m., only on E! And tune in for Botched's "Most Outrageous Patients Special" Monday, Oct. 28 at 10 p.m.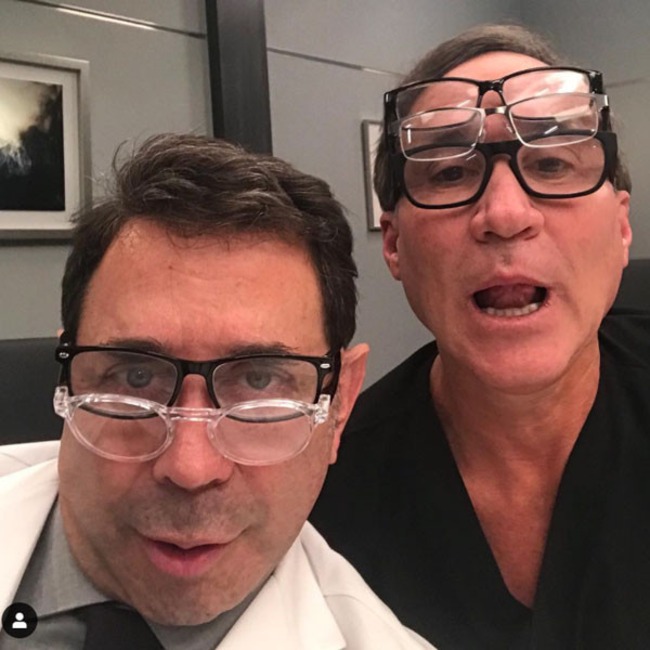 Instagram
Selfie Sunday
You guys like our new looks?! #selfiesunday #Botched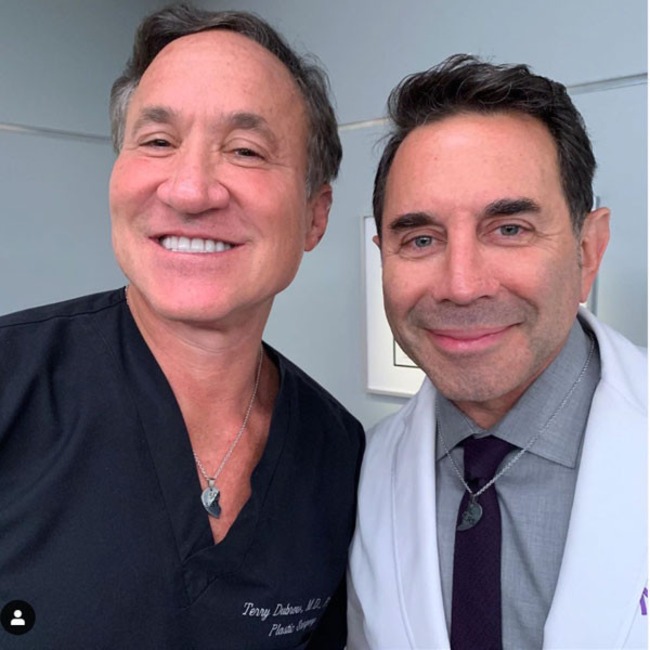 Instagram
Soul Sisters
"Soul Sisters… at least that's what our friendship necklaces say #soulsisters #bromance #TrueFriend #thursdays"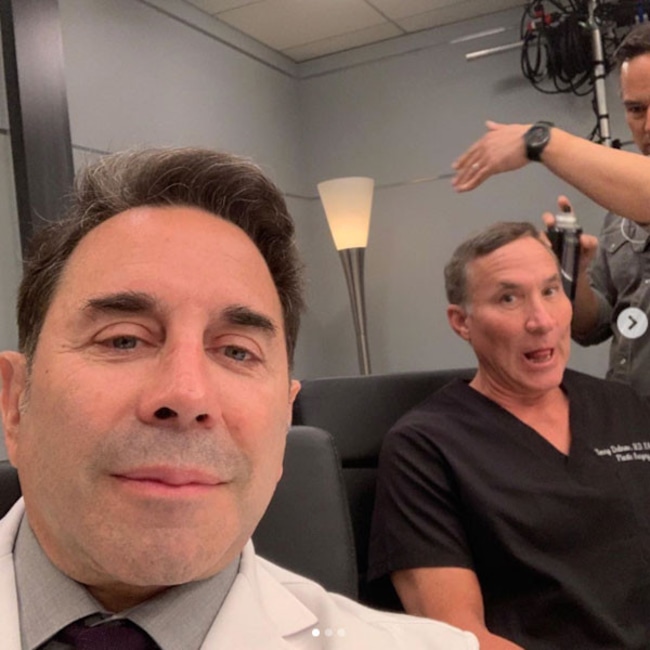 Instagram
Glam Squad
"Our version of a #selfiesunday featuring Terry getting his hair did whilst doing his favorite pose #botched."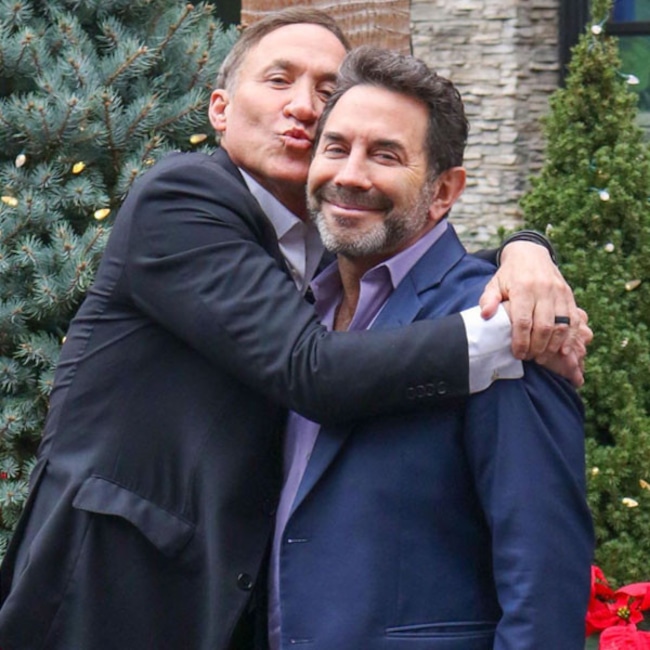 Instagram
Hug It Out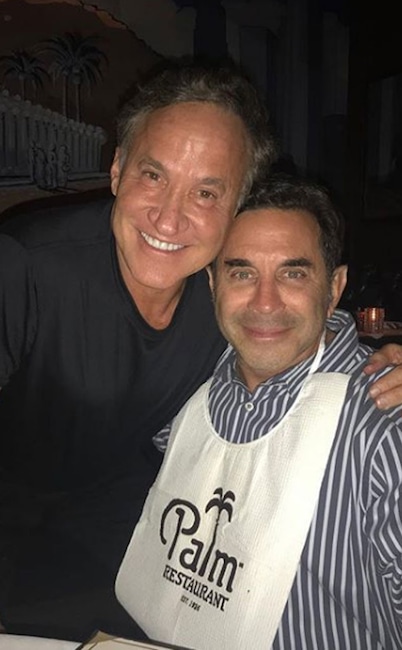 Instagram
Bibs and Big Heads
"Yes, I am wearing a bib. Yes, his head is that big."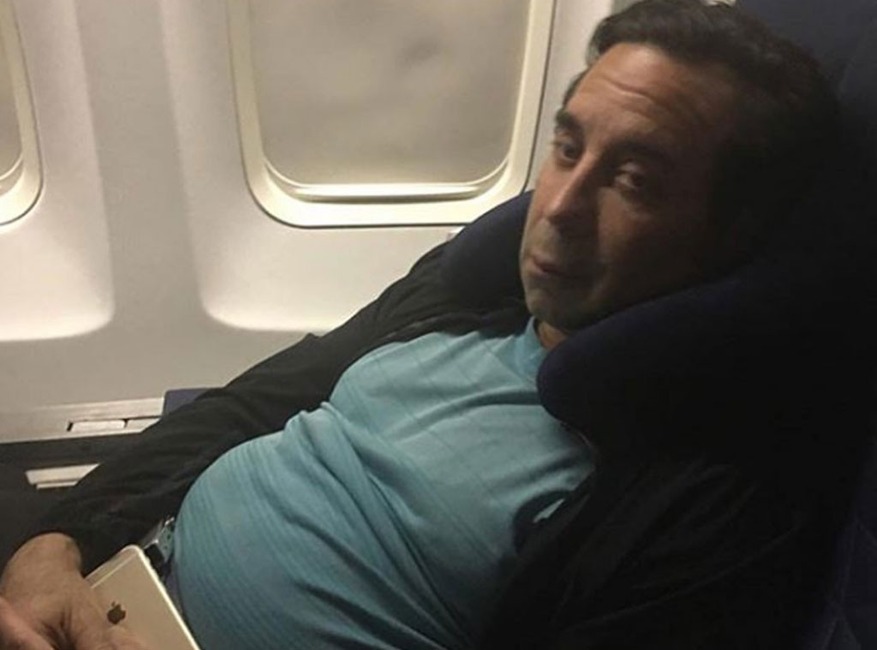 Instagram
Plane Pals
"Are you having a bad day? Cheer up! It could be much worse."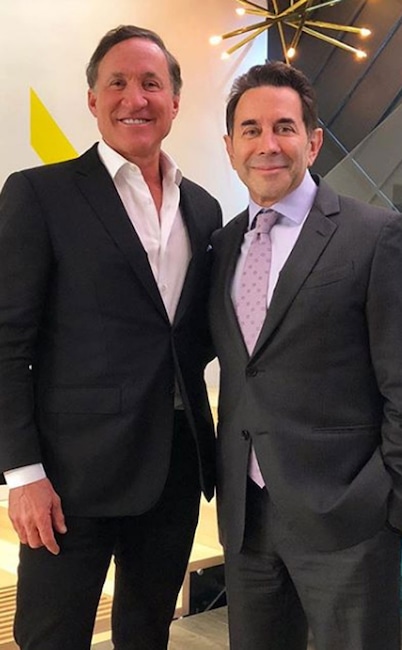 Instagram
Suit Up
"My sidekick always blushes when he gets to have has his photo taken with me."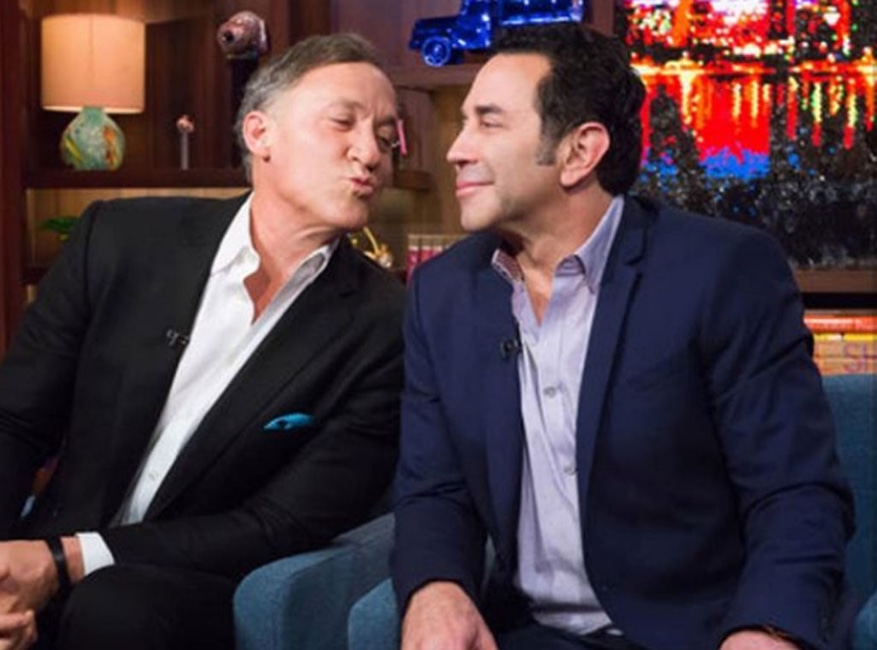 Instagram
Quick Kiss
"Tonight on the #botched premiere we start with foreplay and then go all the way!"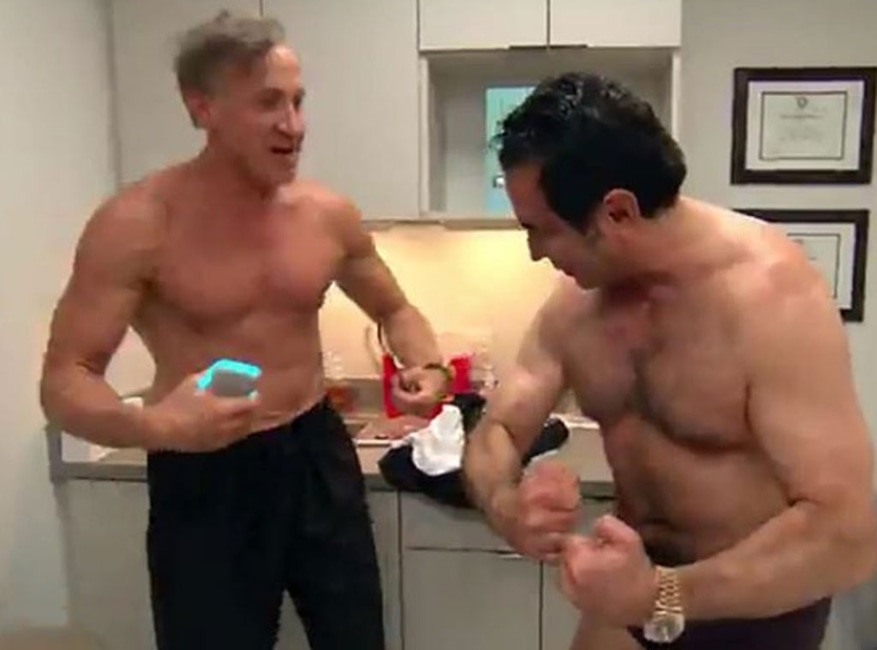 Instagram
Buff Buddies
"'This season is even weirder/wilder than any before' #Botched premiere tomorrow night at 9 pm on E!"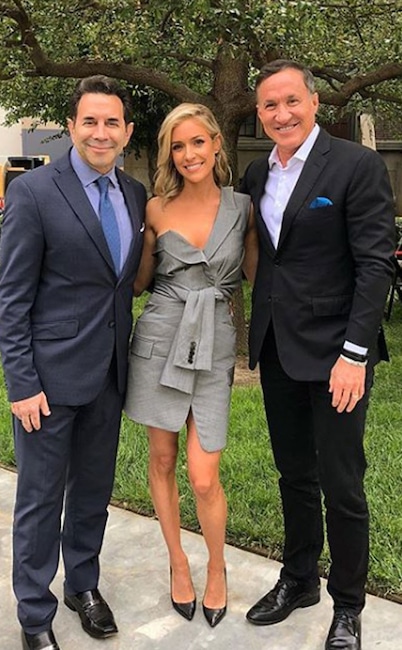 Instagram
Famous Friendships
"My coolest, new friend @kristincavallari & my most annoying, OLD friend."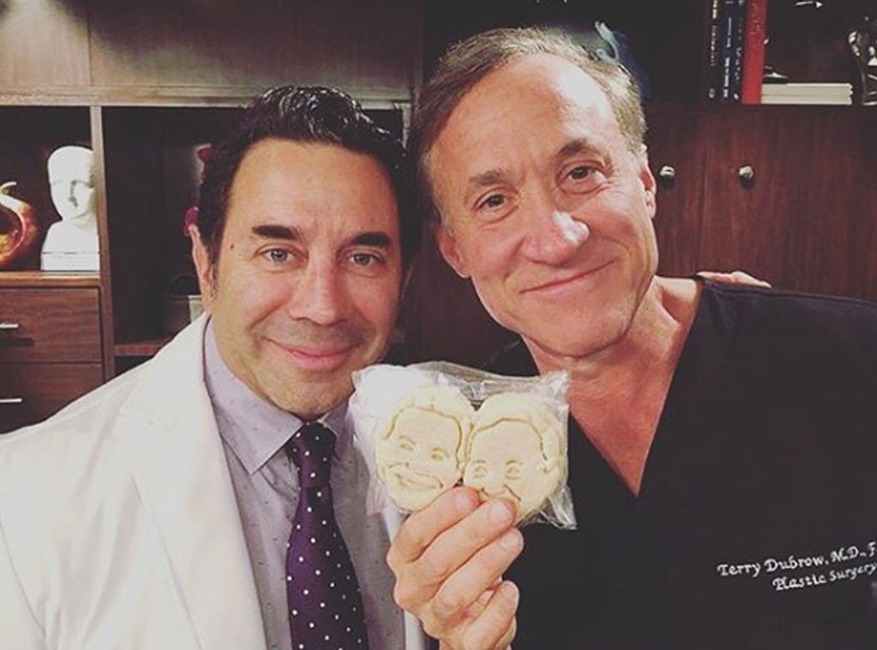 Instagram
Cookie Cuties
"May 9th is approaching quickly… get ready for the return of @botchedtv, which means a lot more of Terry and I bickering like an old, married couple."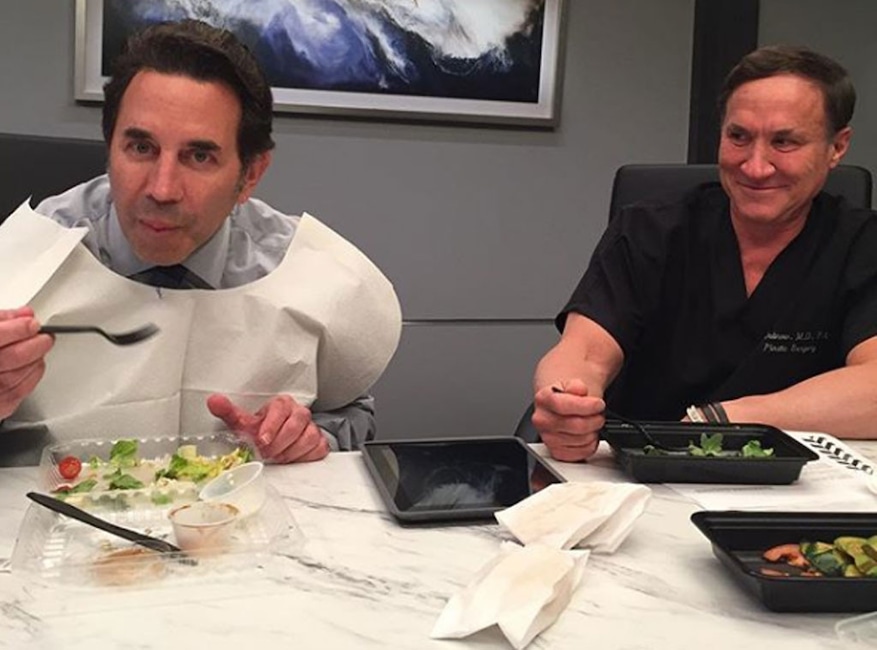 Instagram
Feasting Friends
"This basically sums up our friendship…"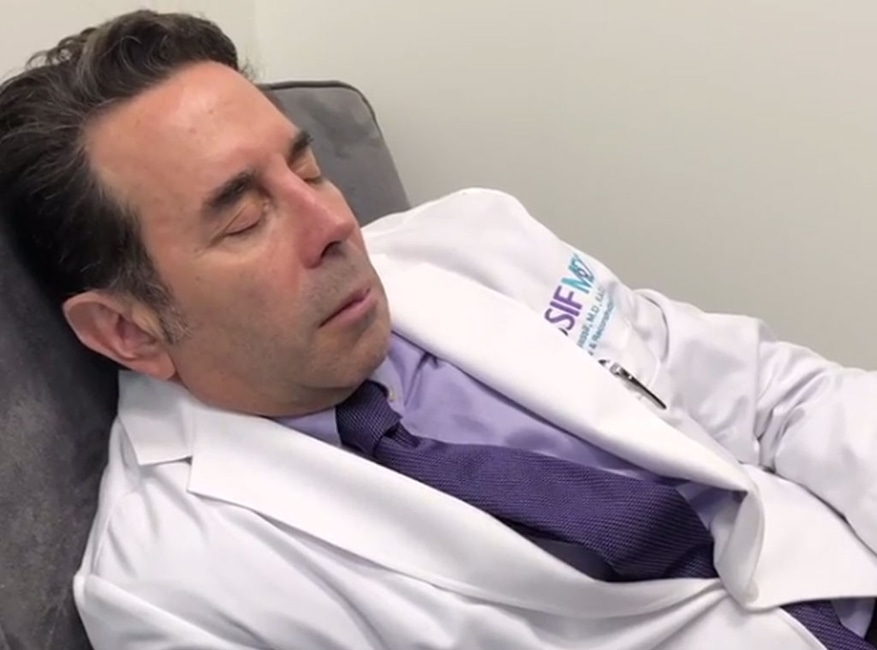 Instagram
Sleeping Beauty
"'That's ok, I'll film Botched, you just take a nap. No problem.' @drpaulnassif #botched."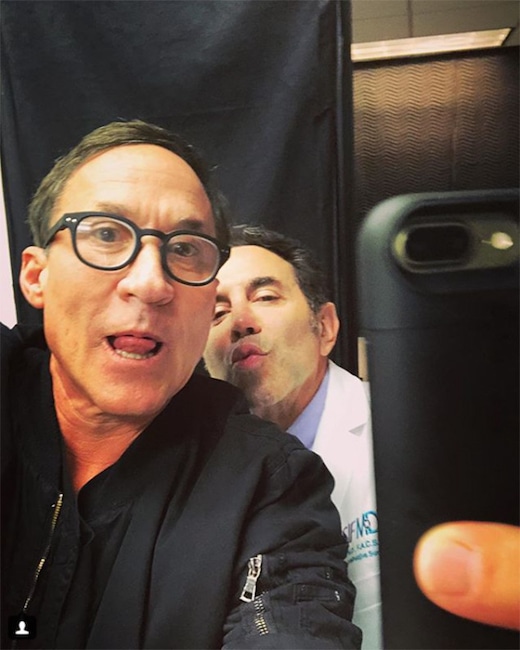 Instagram
Selfie Inception
"A selfie of a selfie. Comment below what you guys miss most about [email protected]"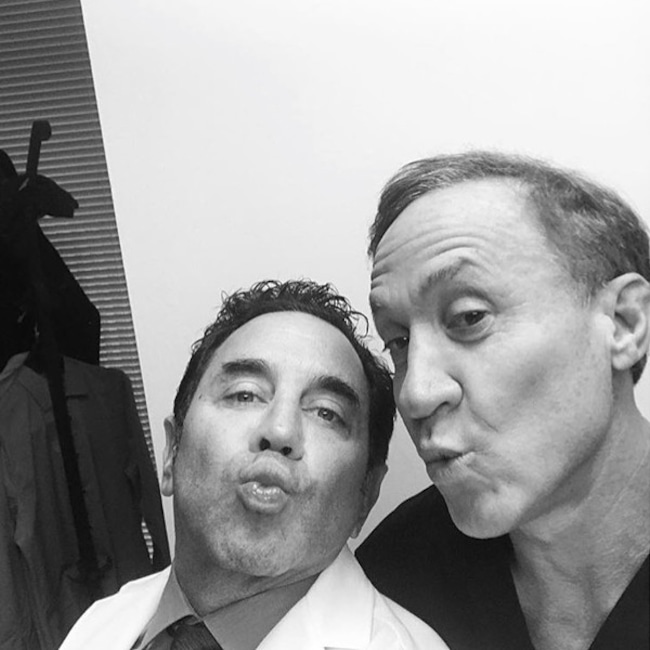 Instagram
Season Finale
"Goofy & I have one more episode for you guys! Check out the @Eentertainment IG right now to watch me go live and answer all your questions while we watch the #SeasonFinale of @botchedtv together! #ThrowbackThursday."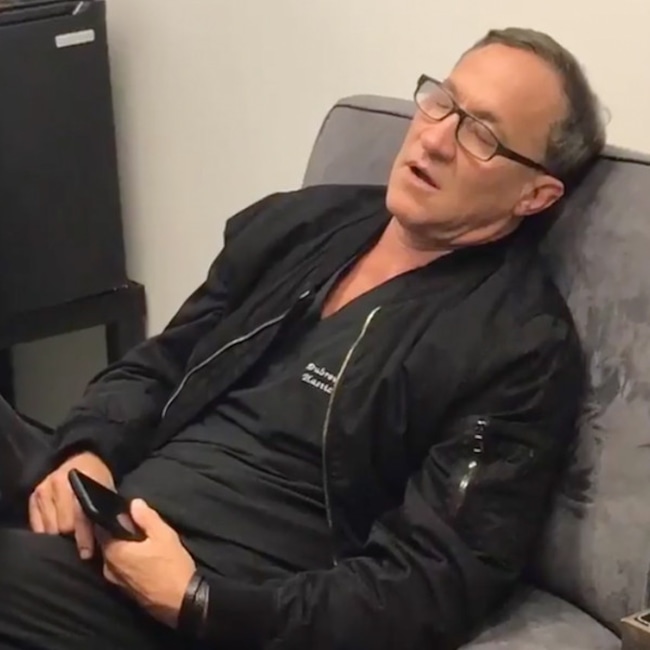 Instagram
Heavy Sleeper
Paul teases Terry, "Comment below what funny things you think @drdubrow is saying in his sleep… #doublechin #WorkingHard #botched."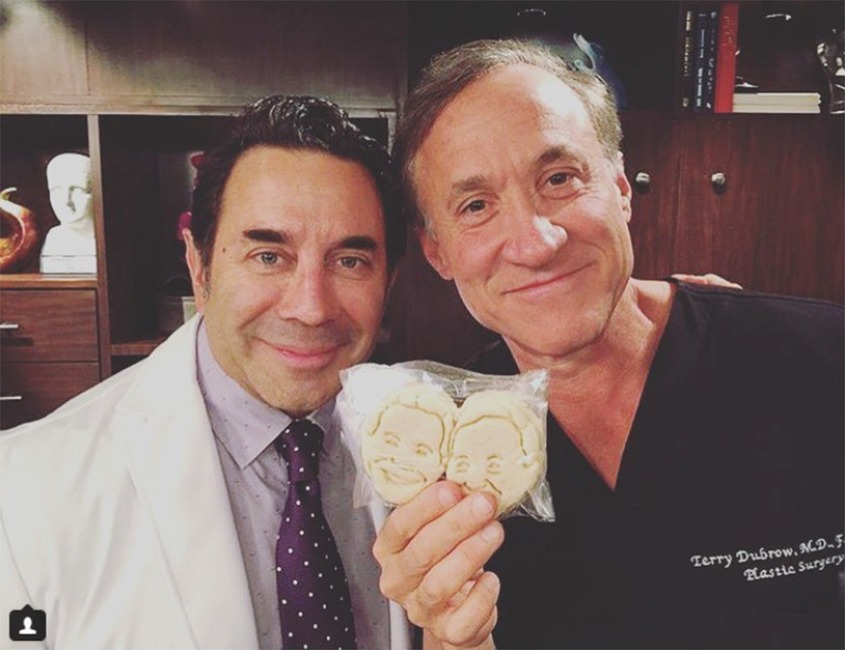 Instagram
Sweet Treats
"Who's missing #botched yet?! Comment what you miss most! @botchedtv @eentertainment."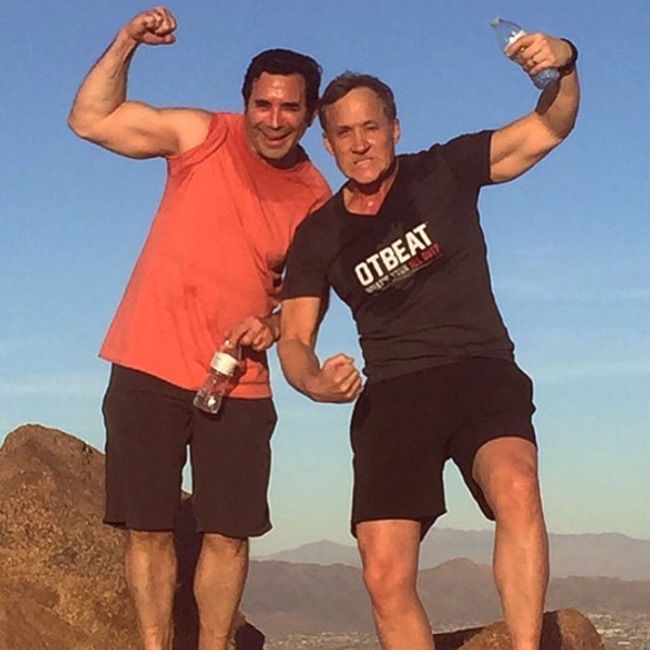 Instagram
Fit Friends
"That one time I carried my friend and his freakishly large head up a mountain… I guess that's what friends are for #MotivationMonday."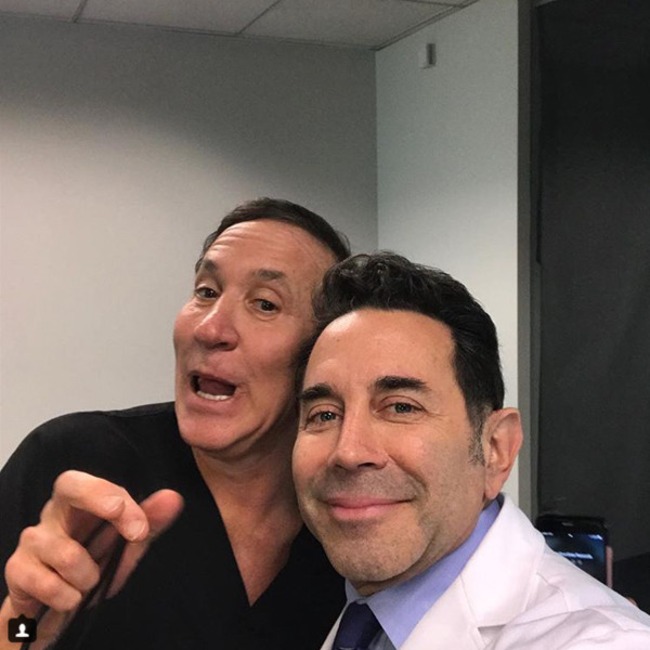 Instagram
Silly Smile
"This is literally his best smile…" Paul wrote.
Instagram
Dinner Date
"Watch the corniest guy on the planet and I on @enews at 7 PM and @eentertainment at 11 PM tonight to talk about this Sunday's premiere of #Botched," Paul wrote.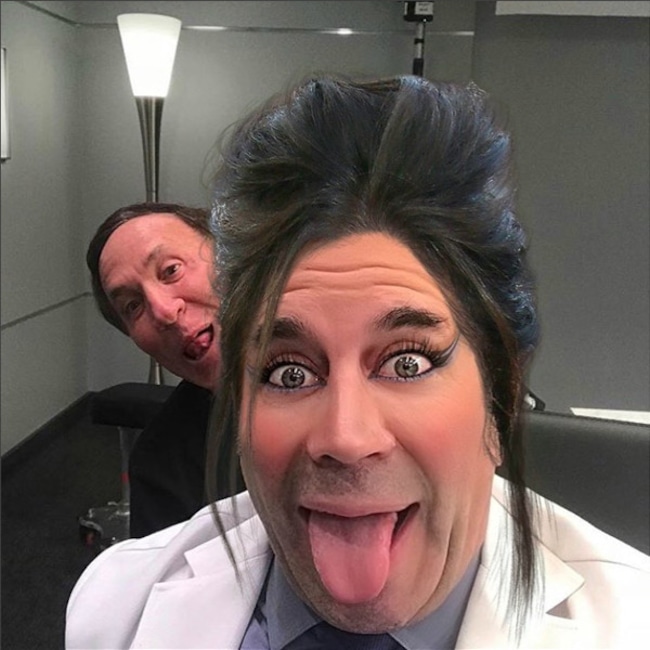 Instagram
Wiggin' Out
"A New Year, a new look!! @drpaulnassif."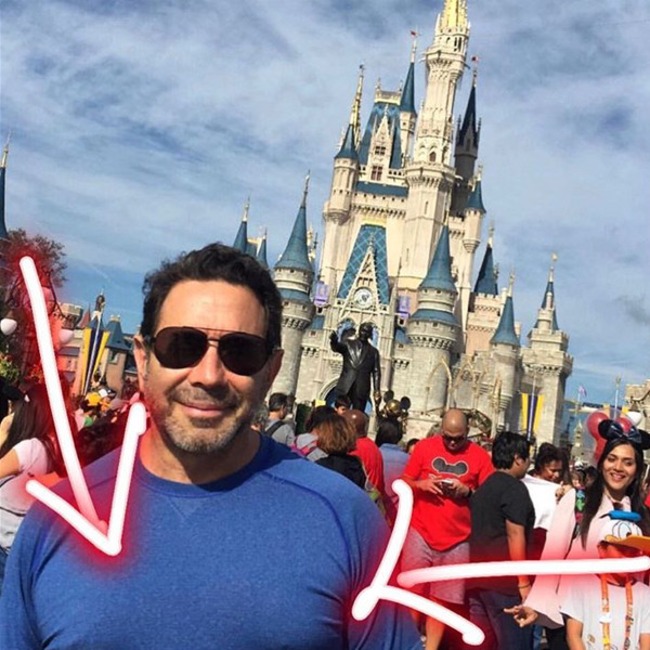 Instagram
Caption This…
Terry teases Paul on Instagram, "Photo Caption Contest….Ready, GO! (OMG you guys are comedic geniuses. Keep commenting.) IMO best one so far: "Breast place on earth."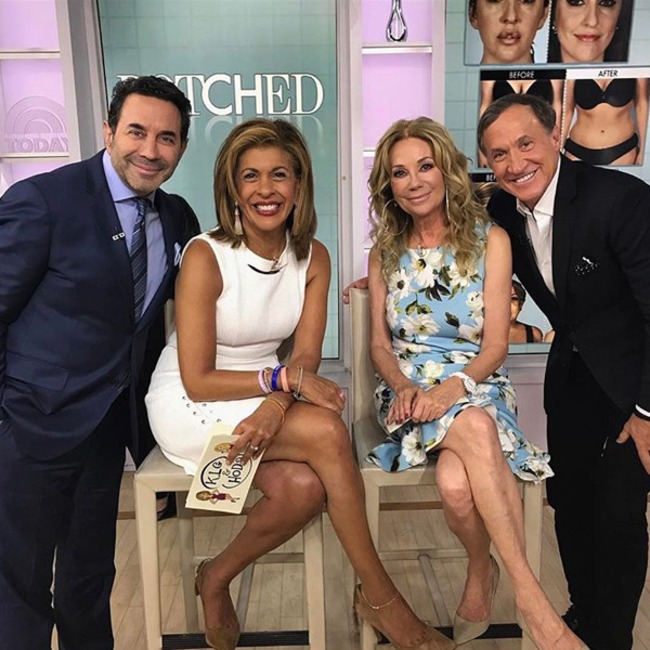 Instagram
Season 4 Press Day
"This just happened. #Today Show #botchedseason4."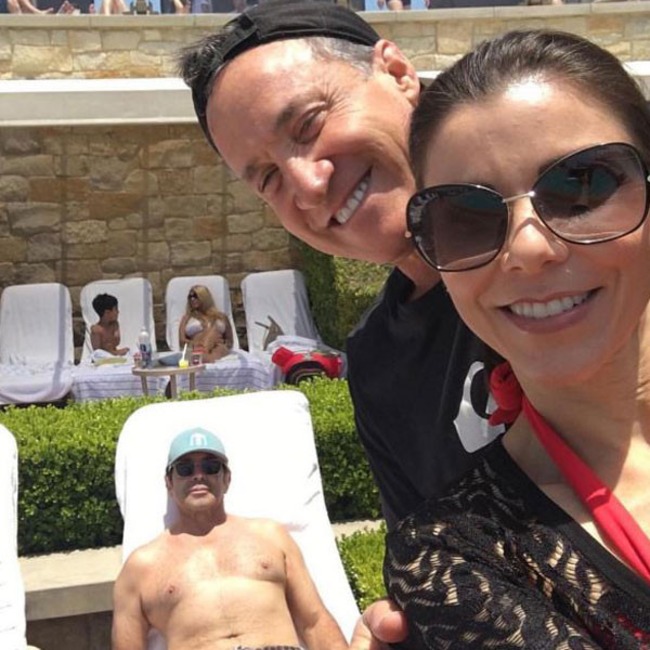 Instagram
Photo Bomb
"No manboobs to see here @drdubrow @heatherdubrow"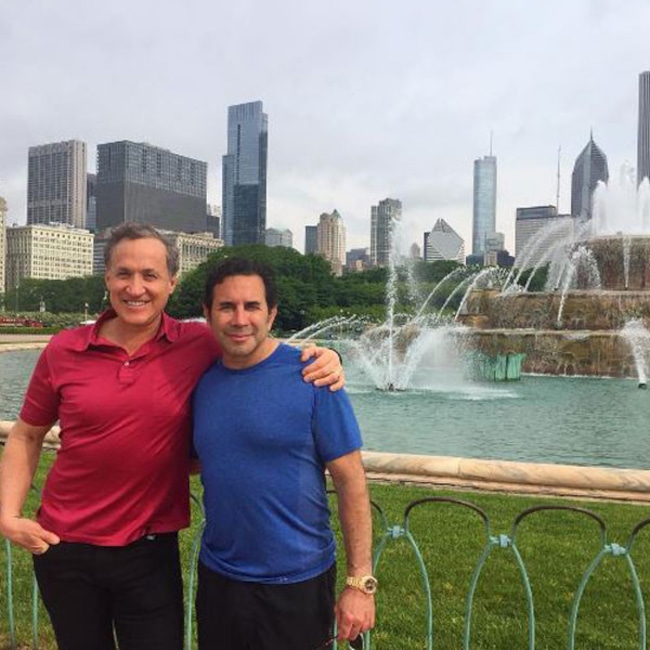 Instagram
Man Boobs?
"Looks like @DrDubrow went under the knife himself! Got himself a nice pair of #manboobs!"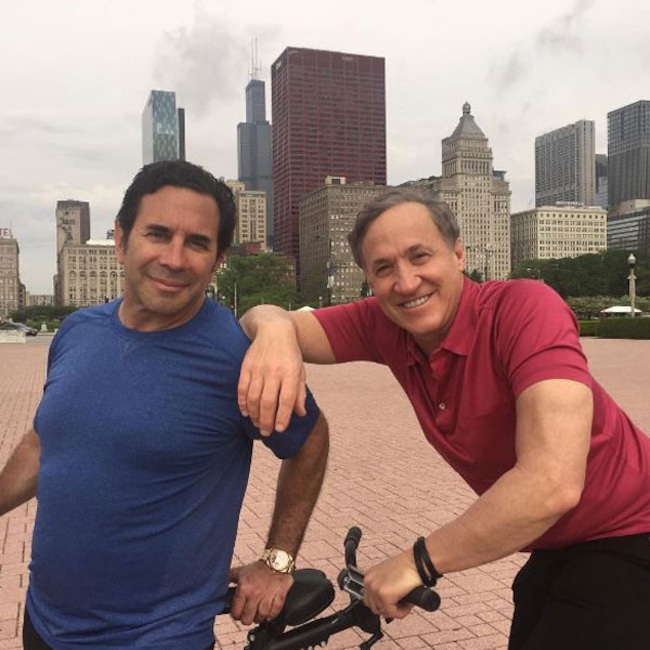 Instagram
The Windy City
"I'm happy to announce @drpaulnassif is 6 months pregnant!! He's showing nicely and his breast engorgement is ready to feed an army. #botchedbynature August 9th on E!"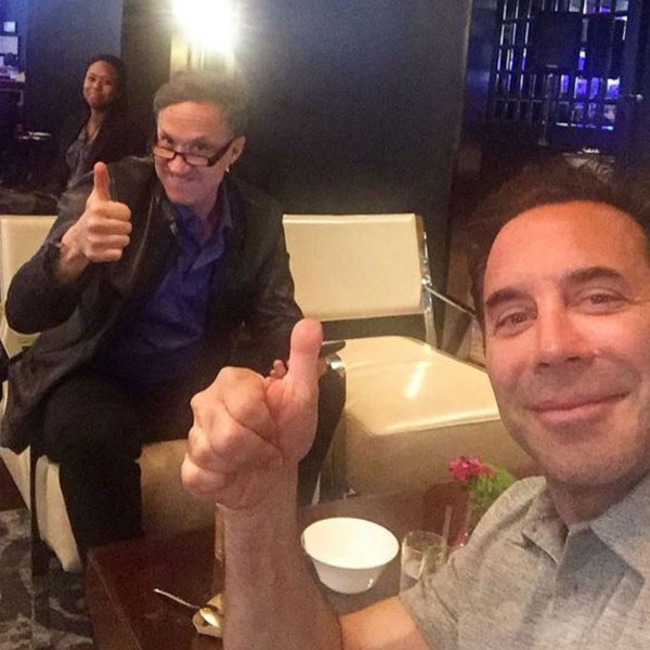 Instagram
Two Thumbs Up
"Just wanted to say THANK YOU to everyone who tuned into @BotchedTV last night! @DrDubrow & I love you guys. This season is gonna be a blast, I promise. Who caught the season premiere!? What did you think?"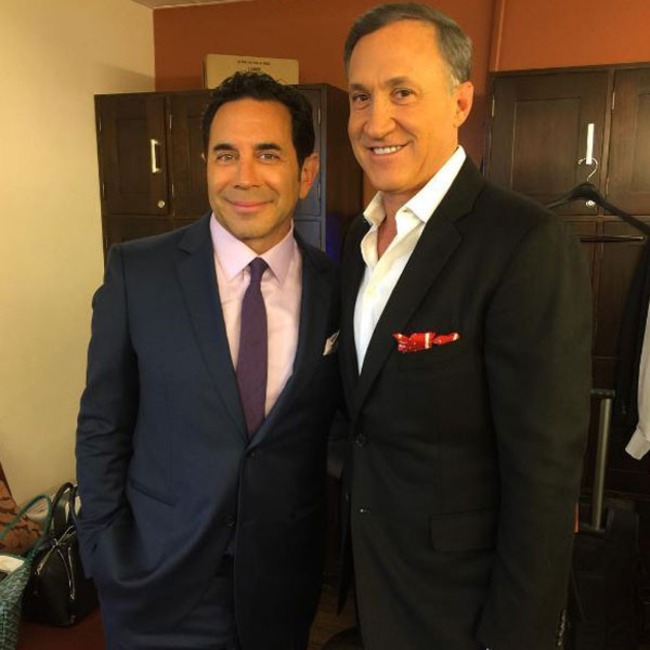 Instagram
Suited Up
"Press day for the May 10th #Botched premiere… going on @ktla5news in 15 minutes!"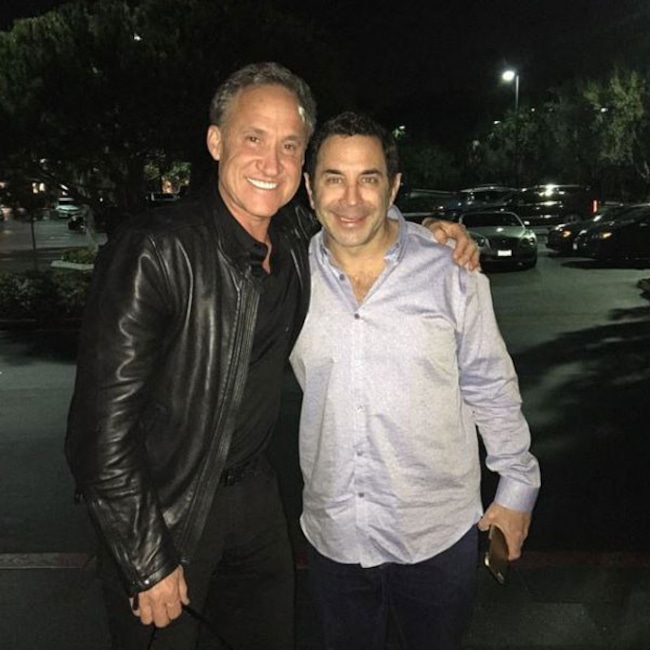 Instagram
Best Buds
"Dinner with second best plastic surgeon on the planet @drpaulnassif #amazinghumanbeing"
E!
Breakfast of Champions
"On the road!! Botched By Nature! Stay tuned America! #botched #rhoc #BotchedbyNature @drpaulnassif"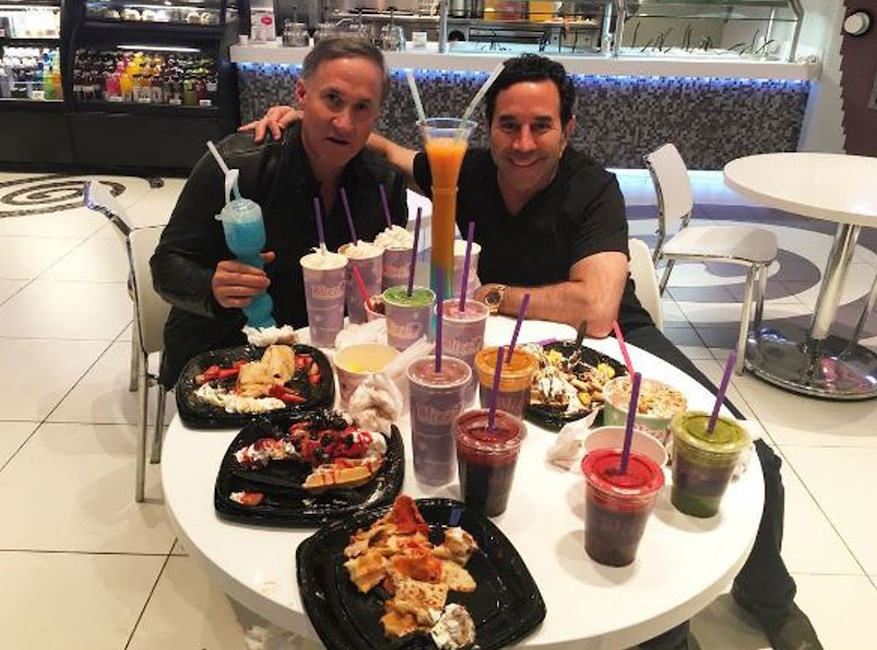 Instagram
What Happens in Vegas…
"#TBT to a light breakfast this morning at the Vegas @blizz_yogurt with @drdubrow #thisisallforterry #hesgotaproblem #botchedbynature"
Instagram
High Rollers
"#Botched at The @bellagio with @drdubrow. #botchedbynature #vegas"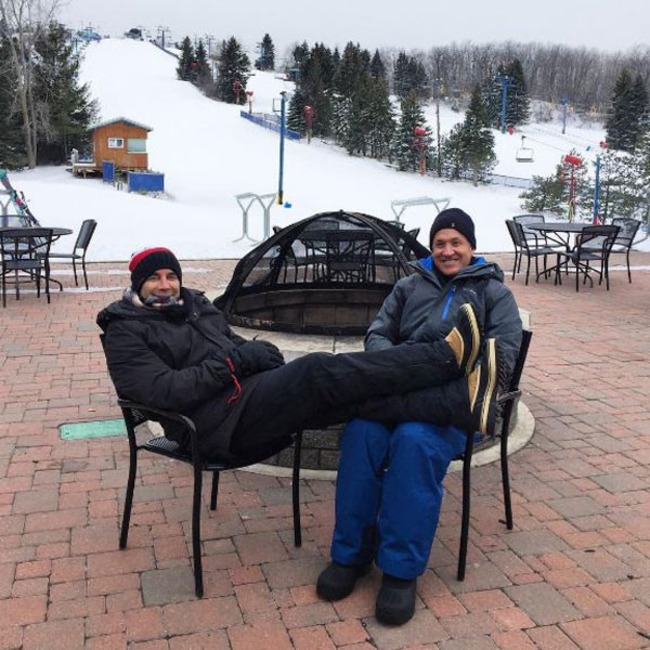 Instagram
Baby, It's Cold Outside
"All bundled up at Mt. Holly in #Michigan. @DrDubrow was very jealous of my stylish new boots. #FashionFriday #BotchedbyNature"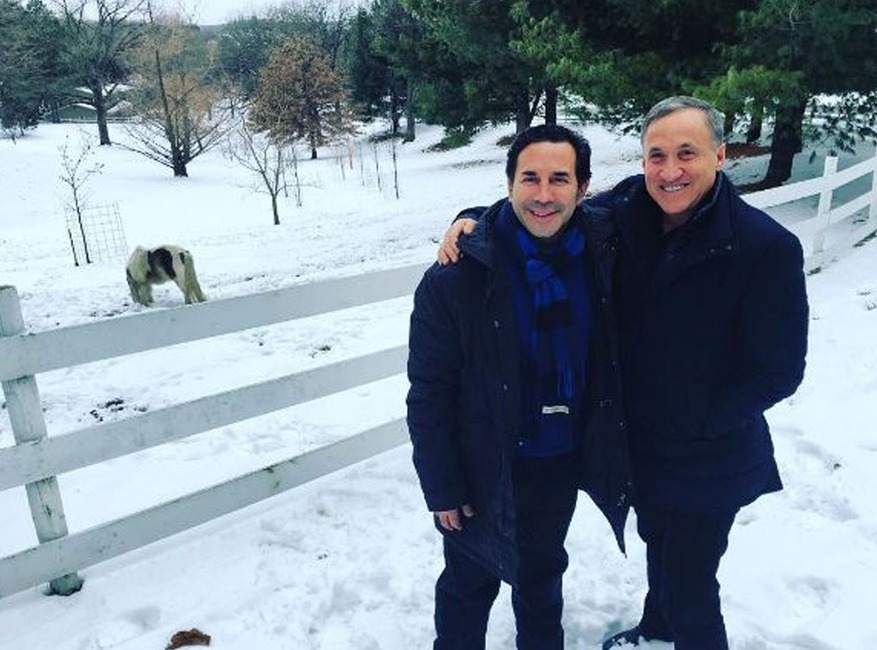 Instagram
Feel the Chill
"On the road again filming #BotchedByNature! Here's a pic of me and an ass…oh yeah and there's a pony back there too. @drdubrow"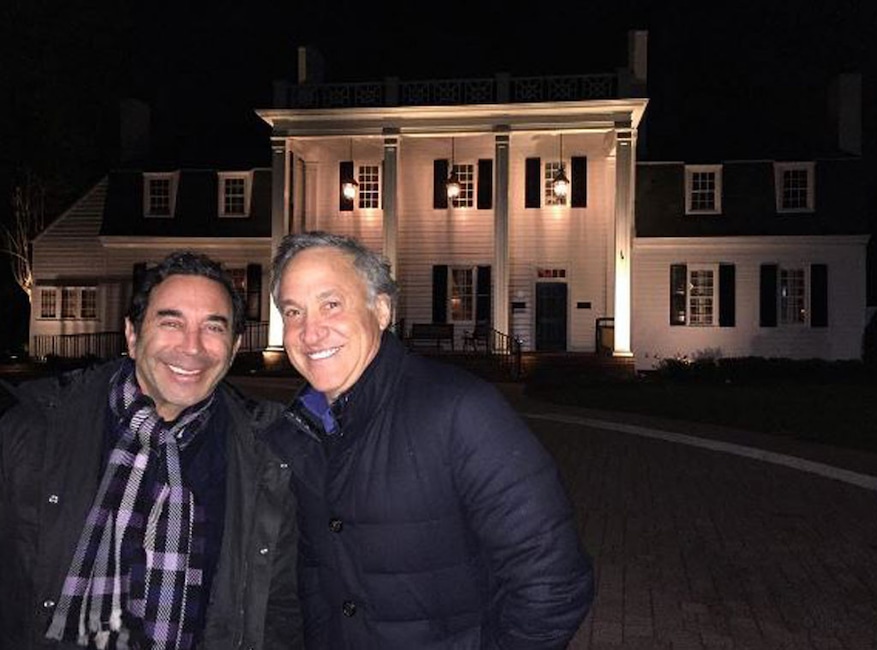 Instagram
Fright Night
"The Haunted Ruth's Chris in Richmond. Didn't see any ghosts but @drdubrow's smile was creepy enough #botched #botchedbynature #Richmond"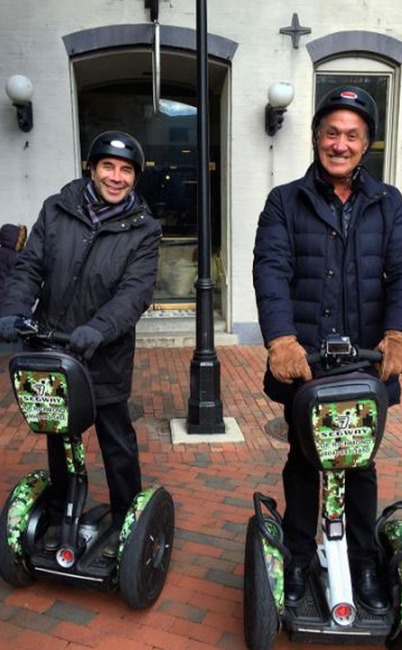 Instagram
Roll With It
"Geek and Geeker. Botched By Nature on the road. #botched #rhoc"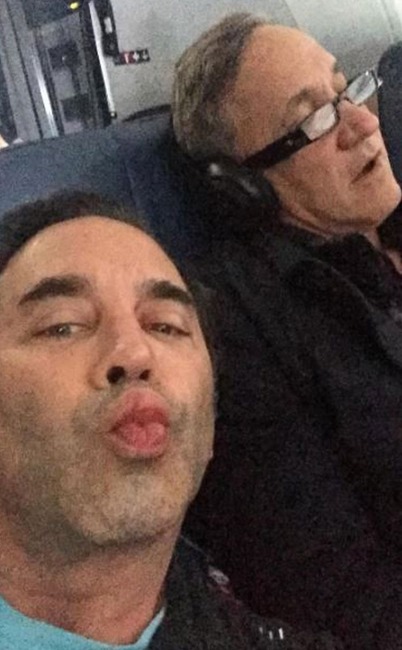 Instagram
Kiss, Kiss
"Snoring his way across America #botchedbynature #botched #rohc #dubrowshadabigday @drdubrow"
Instagram
Yee-Haw!
"Two Dr. Desperados on the road. #BotchedByNature @drdubrow"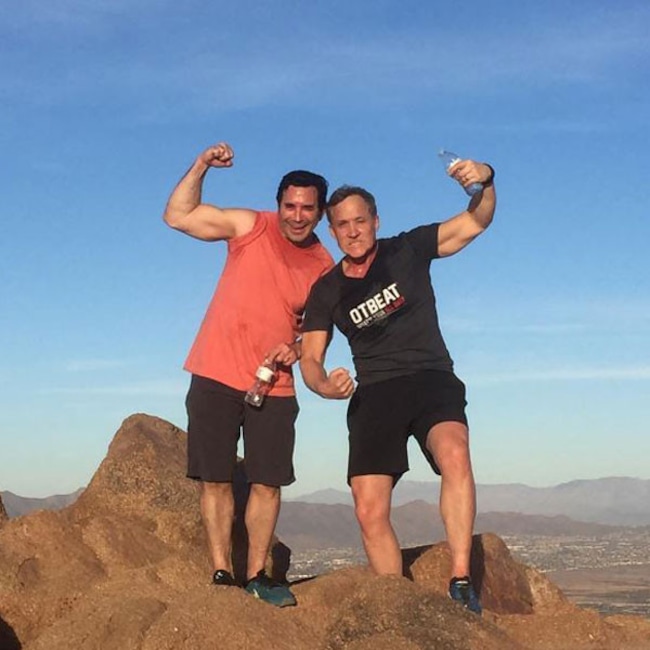 Instagram
Get It Right, Get It Tight
"Top of #camelbackmountain with Popeye himself, @drdubrow On the road, filming #BotchedByNature"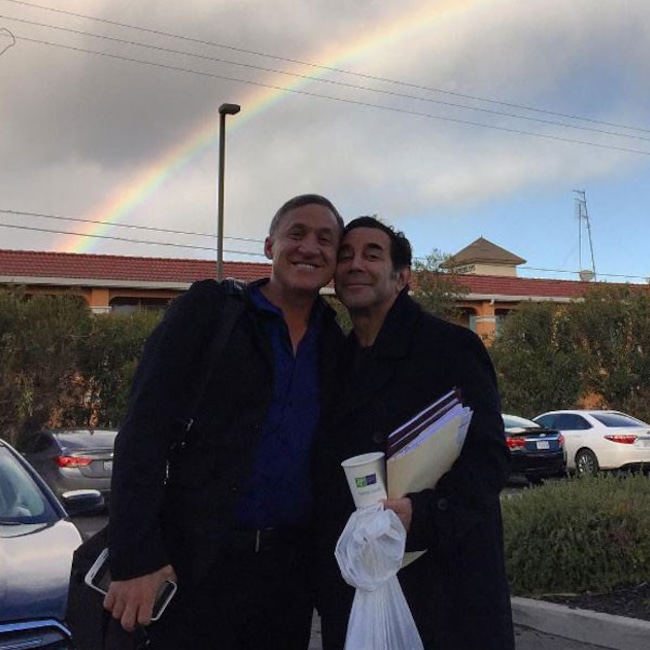 Instagram
Rain-Bros
"RainBros #bromance #bffs @drdubrow"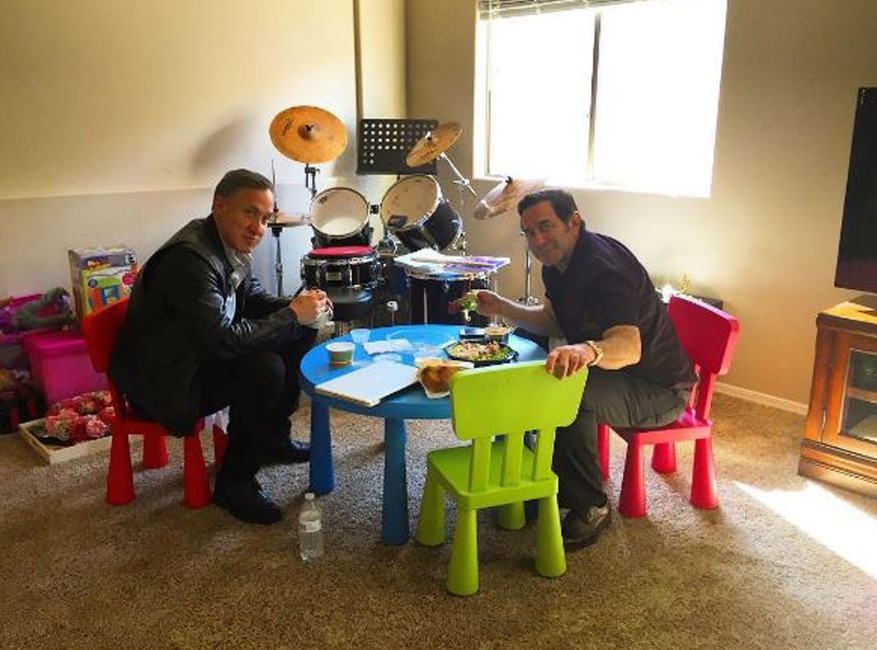 Instagram
Kids at Heart
"They wouldn't let us sit with the adults On the road shooting #botchedbynature @drdubrow"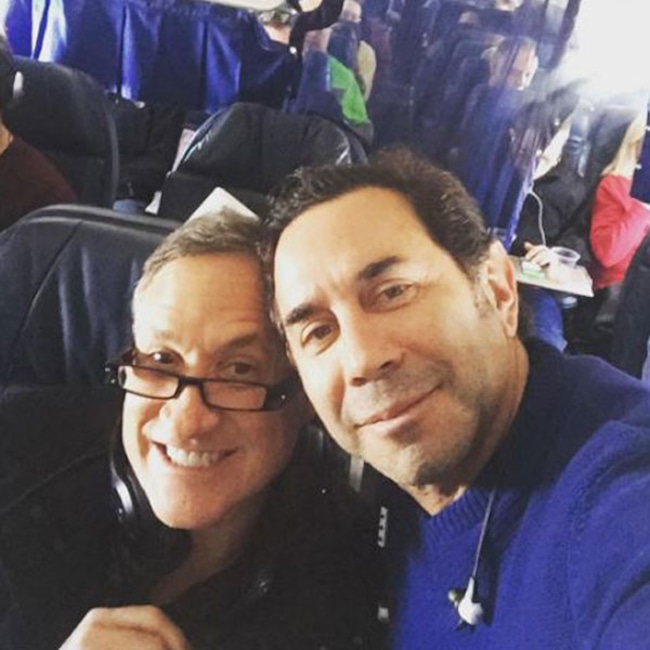 Instagram
Jetsetters
"Great week on the road filming #BotchedByNature! Time for these guys to fly home! @drdubrow"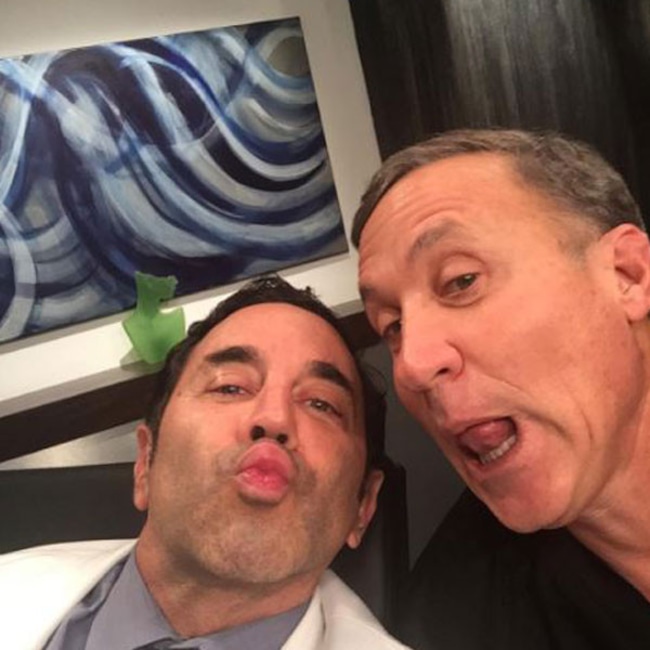 Instagram
Silly Surgeons
"Grandpa @drdubrow is kinda out of the loop when it comes to #ducklips"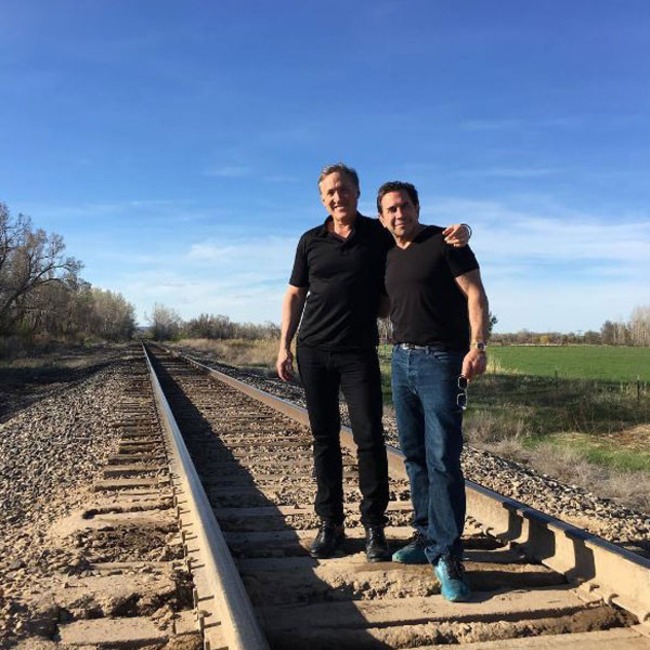 Instagram
On the Right Track
"Where are we? Hitting the road for #Botched by Nature coming August 9th! @drpaulnassif #rhoc #Botched"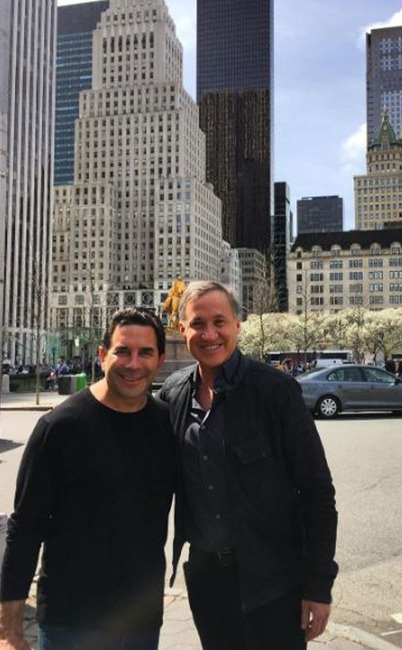 Instagram
The Big Apple
"This (big) apple isn't keeping these doctors away. Filming #BotchedByNature in #NYC @drdubrow #CentralPark"
What's your favorite Dr. Dubrow and Dr. Nassif friendship moment?