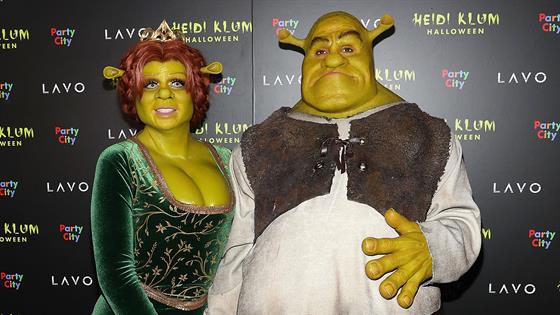 Siri, play "Fireworks" by Katy Perry.
Heidi Klum's latest Halloween costume is either incredibly creative or a terrible bad idea. For starters, literally no one would ever think of dressing up as a firework for Halloween, so the age old fear of wearing the same costume as someone else is totally eliminated. But, on the other hand, there's probably glitter everywhere and probably will be for a few days.
Then again, Heidi and her hubby Tom Kaulitz don't seem to mind in the slightest. They were kissing up a storm on their Instagrams and snapping photos together like they were in their own little world. One could almost say that they make each other feel fireworks—pun intended.
Of course, this is just one of Heidi's costumes. There's less than a week until the big day and she typically hosts a huge bash with all of her friends where she wears a truly impressive costume. Last year, the model and her hubs transformed into Fiona and Shrek from the Shrek movies, which will be pretty hard to top this time around.
To get some inspiration for your Halloween look this year, check out this gallery of Heidi's Halloween costumes from over the years.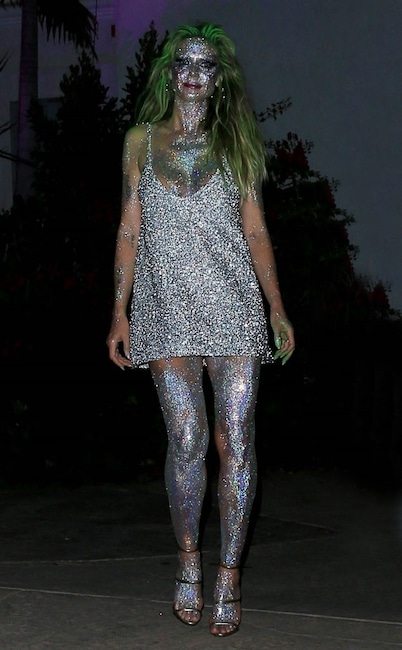 Backgrid
2019
It seems the model took inspiration from the "fireworks" that new hubby Tom Kaulitz makes her feel.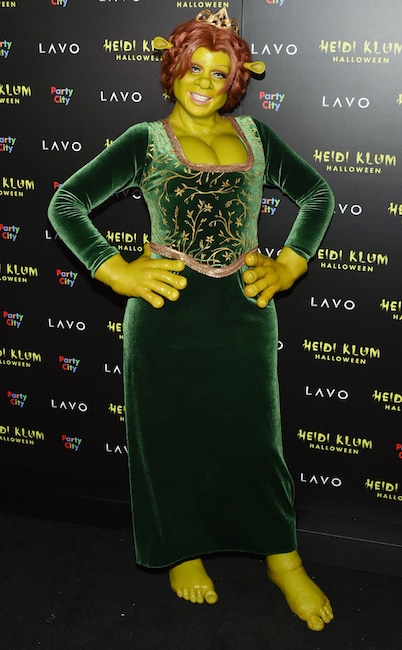 Andrew H. Walker/REX/Shutterstock
2018
The supermodel transformed into everyone's favorite green princess, Fiona, from Shrek.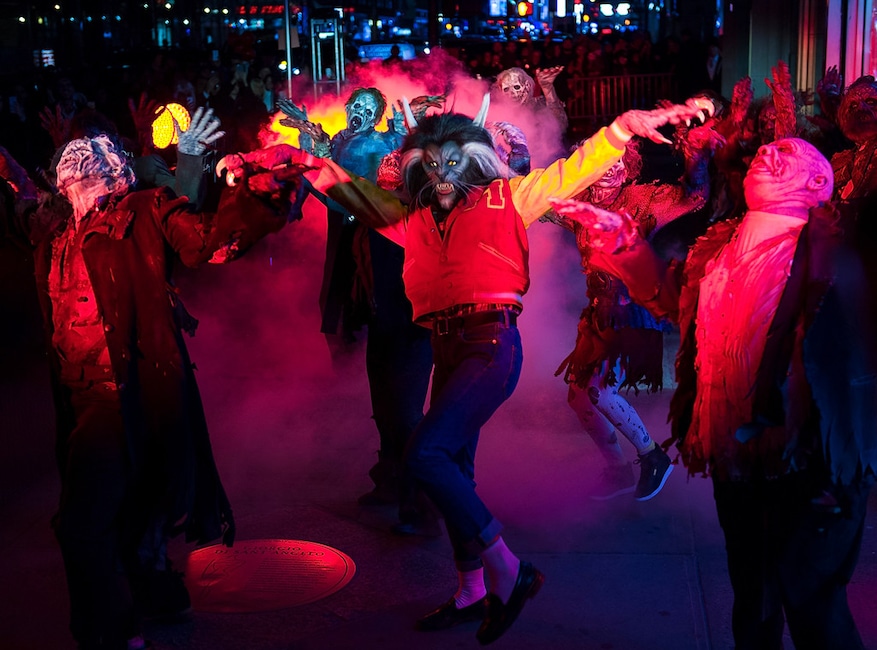 Michael Stewart/Getty Images
2017
The America's Got Talent judge dressed up as the werewolf from Michael Jackson's "Thriller" music video.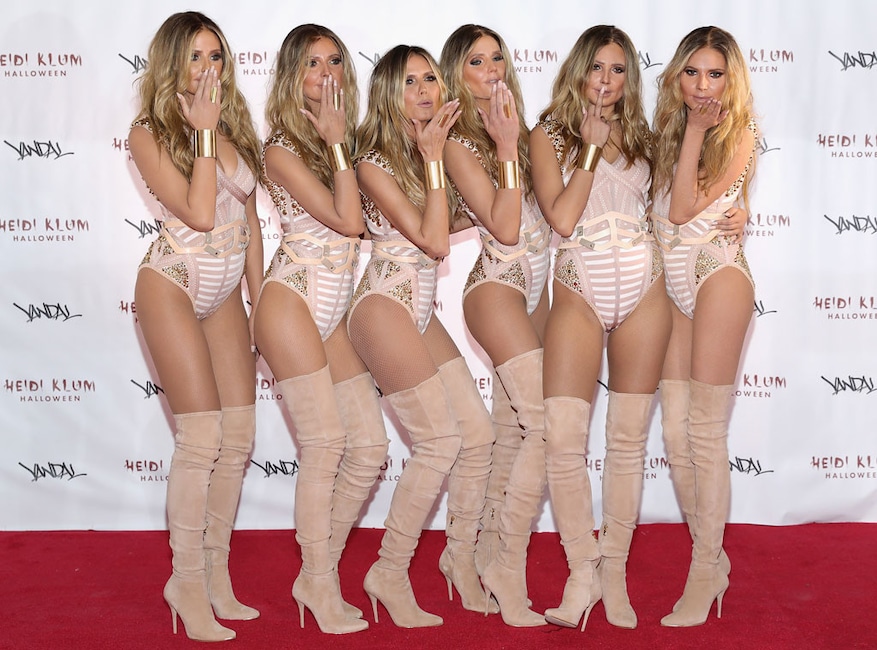 Neilson Barnard/Getty Images for Heidi Klum
2016
Instead of transforming into someone else, Heidi Klum opted to clone herself five times with the help of prosthetics and some fabulous wigs.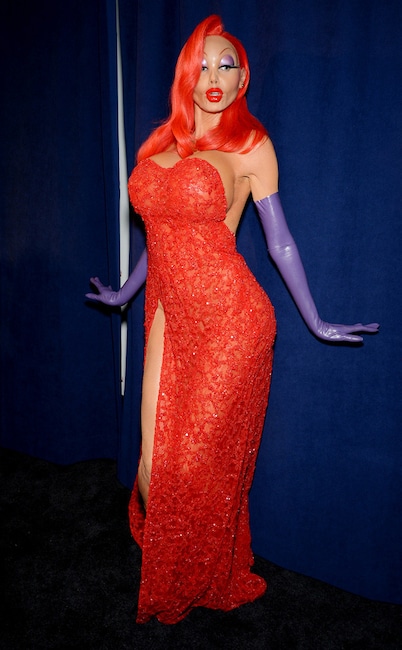 Andrew Toth/WireImage
2015
Heidi Klum is known for stepping out in outrageous Halloween costumes, so lets take a look back at her wackiest and most wonderful getups from years past.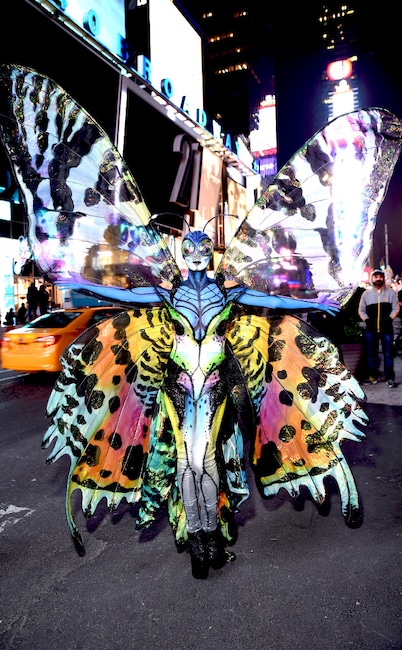 Dimitrios Kambouris/Getty Images for Heidi Klum
2014
"They said, 'Are you really in there Mama?'" Klum told E! News, talking about he children's reaction to her butterfly costume.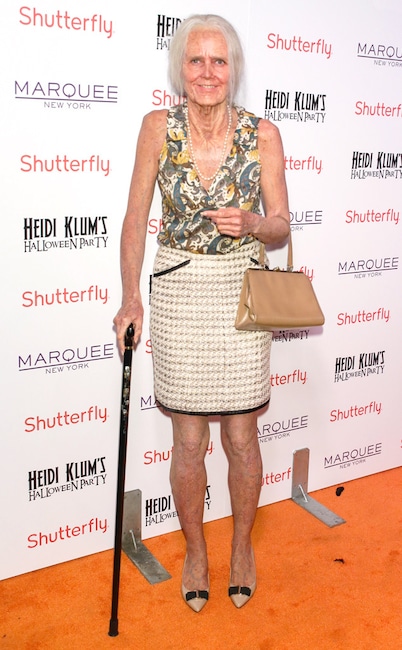 Andrew Toth/FilmMagic
2013
"The one time that I [looked] like me but older, they were scared," Klum told E! News, talking about her childrens' reactions to her Halloween costumes.
Michael Loccisano/Getty Images for Heidi Klum
2012
Heidi gives Elizabeth Taylor a run for her money in this chic Cleopatra costume.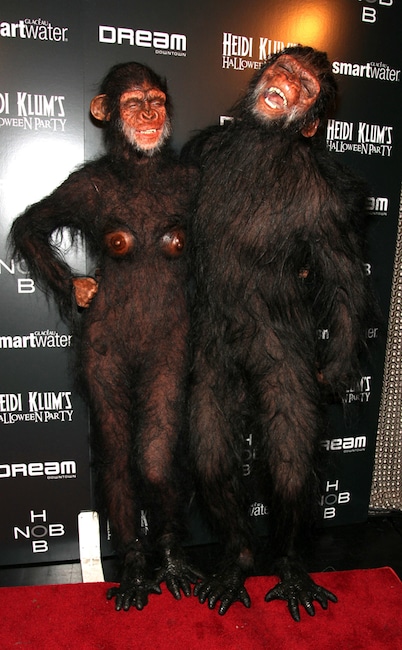 Paul Zimmerman/WireImage
2011 (with ex-hubby Seal)
Heidi is just bananas about her ex.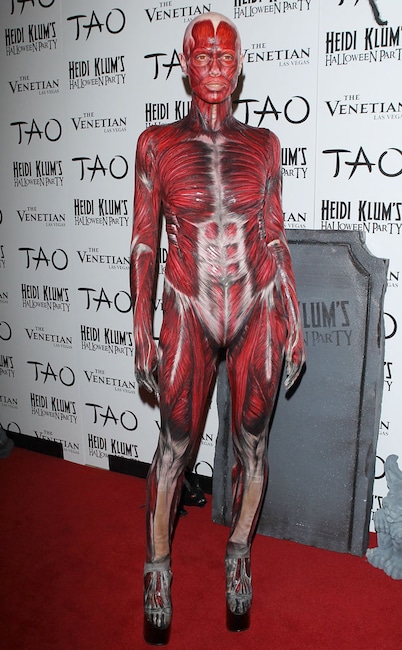 Michael Tran/FilmMagic
2011
The former Victoria's Secret Angel looks like she hopped right out of an anatomy text book.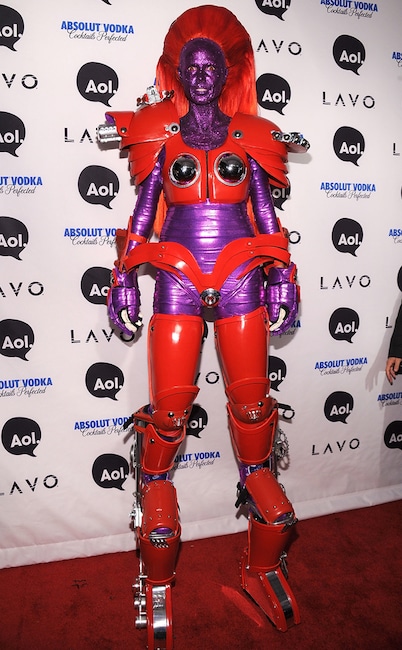 Bryan Bedder/Getty Images
2010
Heidi is tall, but not that tall. She's actually wearing stilts to make this robot monstrosity more monstrous.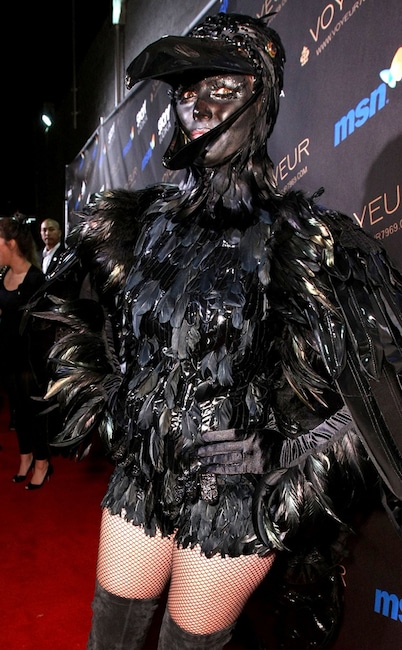 Alexandra Wyman/Getty Images
2009
Little known fact about crows: a group of them is called a murder. Perhaps that's why the model chose the bird for her haunting costume.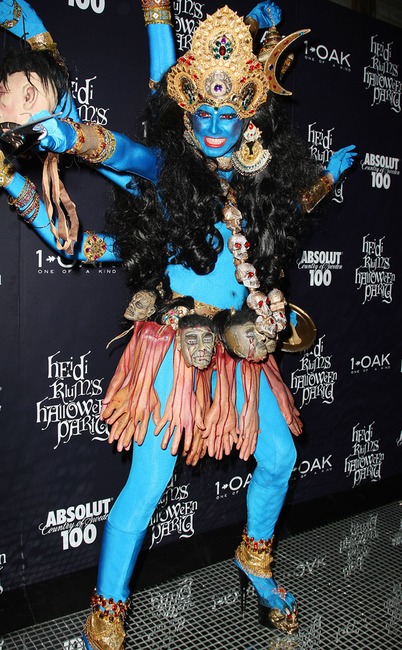 Amanda Schwab/Startraksphoto.com
2008
No, this isn't the Genie from Aladdin. It's actually the Hindu goddess of death and time, Kali.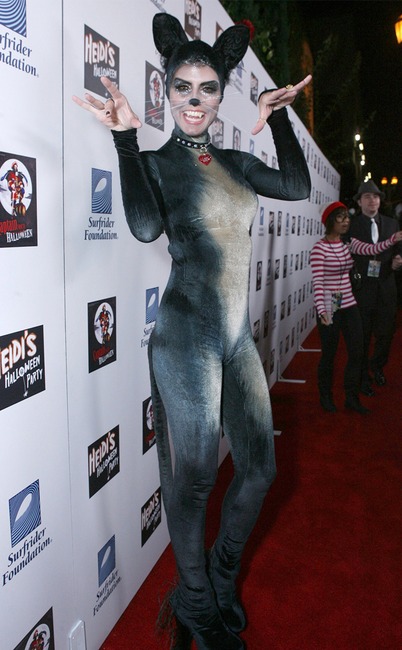 Alexandra Wyman/Getty Images
2007
This cat costume might as well be straight out of Taylor Swift's new CGI movie Cats.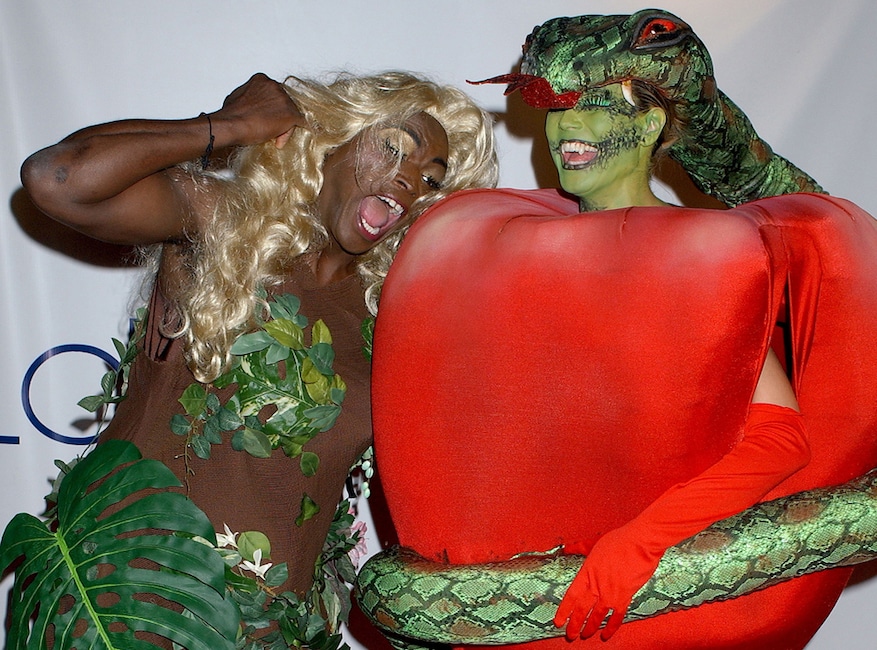 Gregg DeGuire/WireImage.com
2006
Heidi is the apple of our eye in this costume inspired by the biblical tale of Eve and the forbidden fruit.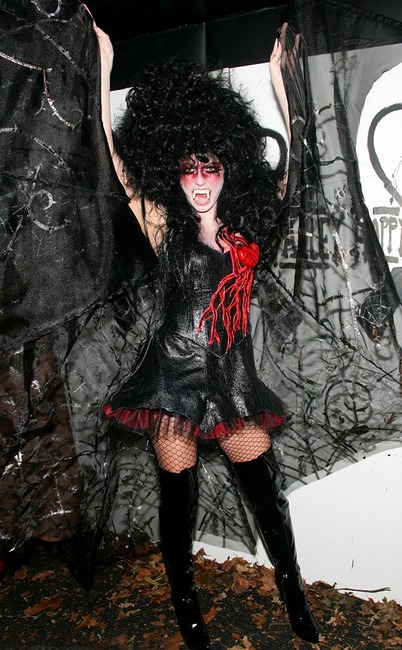 Evan Agostini/WireImage
2005
This look is bloody delicious!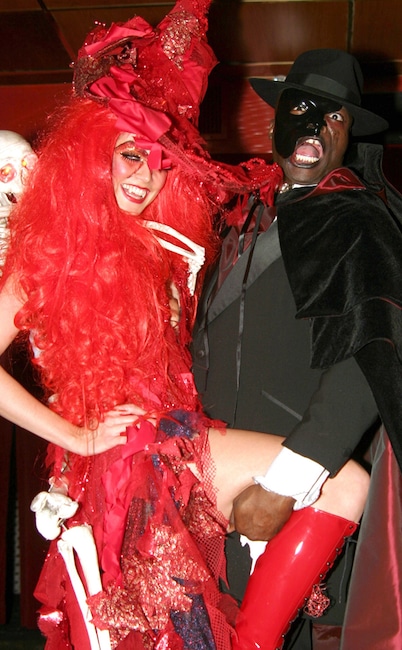 Johnny Nunez/WireImage
2004
Not all witches wear black, you know? In fact, this witch had a lacy costume that included a fake skeleton.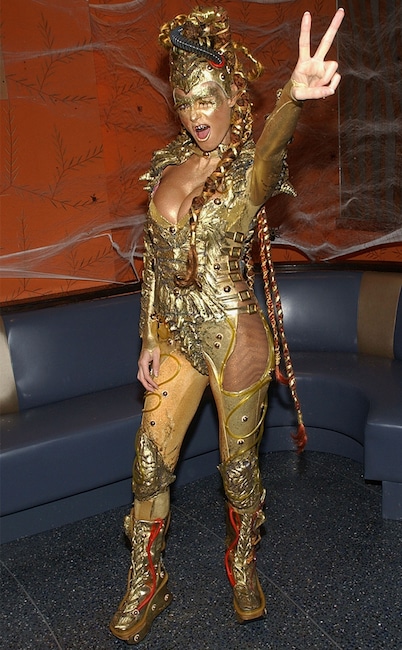 Theo Wargo/WireImage
2003
Gladiator goddess or sci-fi dream? Either way this vivacious look goes down as one of her best costumes.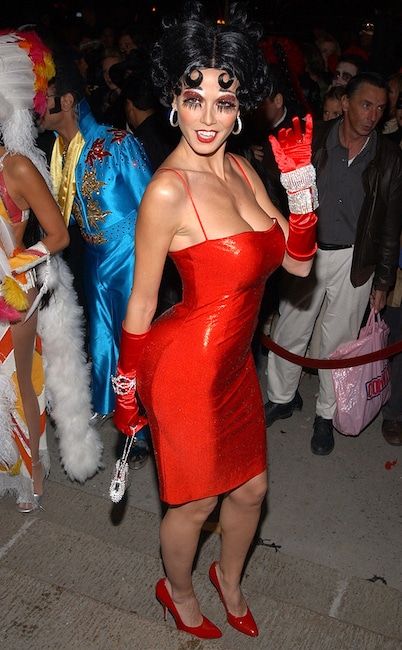 Dimitrios Kambouris/WireImage
2002
For dressing as a cartoon figure, the European model makes a striking match for Betty Boop.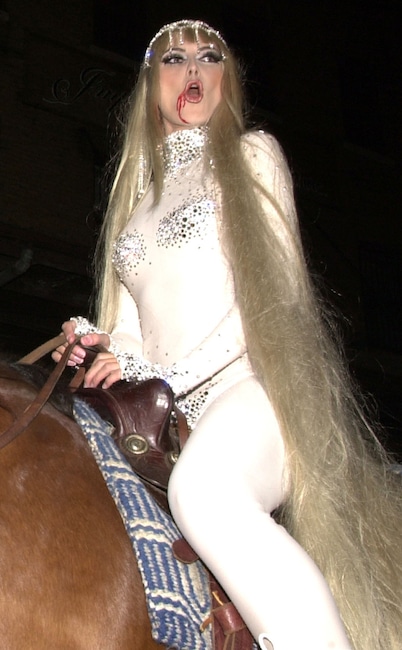 Theo Wargo/WireImage
2001
Unlike the woman that inspired the folklore, Heidi sported a full bodysuit and covered her private bits in jewels and a long wig.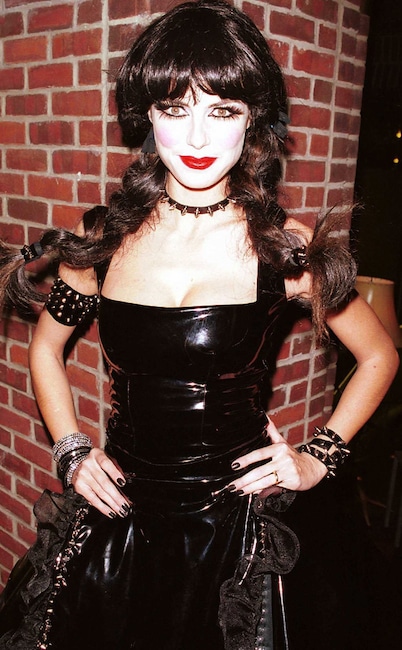 DMIPhoto/FilmMagic
2000
It's rare to see the blonde bombshell in such a dark look and yet she pulls it off.