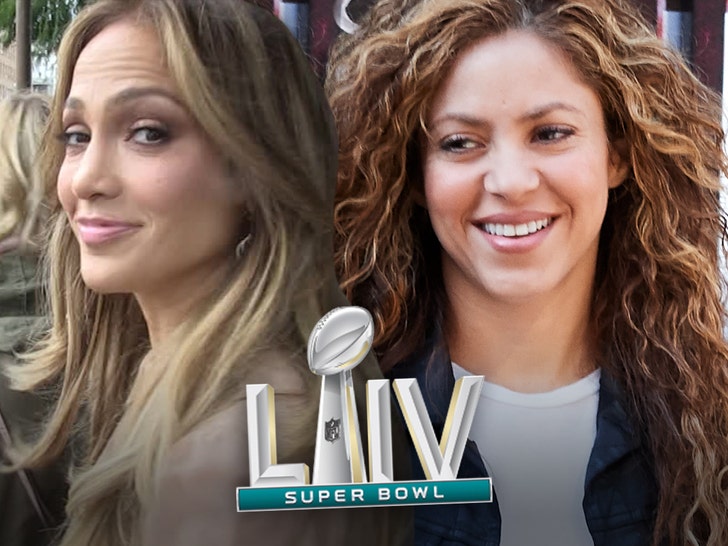 Breaking News
TMZ/Getty Composite
Jennifer Lopez and Shakira's hips won't be lying in Miami come February … the superstars are co-headlining the Super Bowl Halftime Show.
The singers made a cryptic announcement Thursday on social media … posting images of each other in very similar outfits — but without revealing their faces. They captioned their posts, "Get ready" and "This is happening."
Pepsi then posted the big reveal image showing both women's faces. BTW … makes sense the NFL would draft co-headliners for the Miami event, because deuces are wild — the Super Bowl date is 02/02/20.
There's been a buzz in recent weeks about J Lo scoring the gig. In fact, she openly said, "It's something that we've talked about for many years, and, y'know, it would be nice. I can't say I wouldn't love it."
Wish granted J Lo … see ya in Miami.