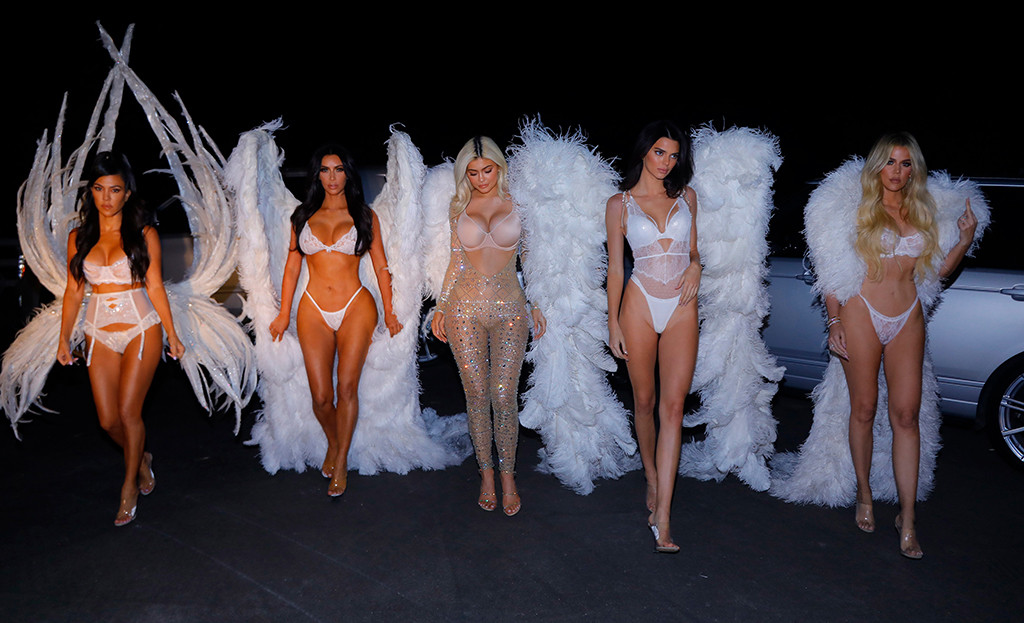 SplashNews.com
Kendall Jenner is getting in the Halloween spirit.
The Keeping Up With the Kardashians star took to social media on Thursday to post a throwback photo from last year's Halloween celebrations. In Oct. 2018, Kendall and sisters Kim Kardashian, Kourtney Kardashian, Khloe Kardashian and Kylie Jenner dressed as Victoria's Secret Angels for Halloween.
In her #TBT photo, Kendall can be seen wearing Victoria's Secret Angel wings and lingerie—with her backside in full view.
"last year's halloween [angel emoji]," Kendall captioned the social media snap—which has received over 3 million likes.
In response to the 23-year-old star's picture, fellow supermodel Joan Smalls joked in the comments, "Ummmm put them buns away [hot face emoji]."
Kendall's sis Khloe also commented, "Not normal how perfect you are to me. That tush [drooling emojis]."
As fans of the E! star will know, Kendall walked the Victoria's Secret Fashion Show runway in 2015, 2016, and 2018.
A Victoria's Secret Angel is not the only outfit Kendall donned for Halloween last year. She also dressed up as a witch and a fembot for the holiday, while pal Fai Khadra dressed as Austin Powers.
In celebration of the upcoming holiday, let's take a look back at all of the photos from the Kardashian-Jenner's 2018 Halloween celebrations!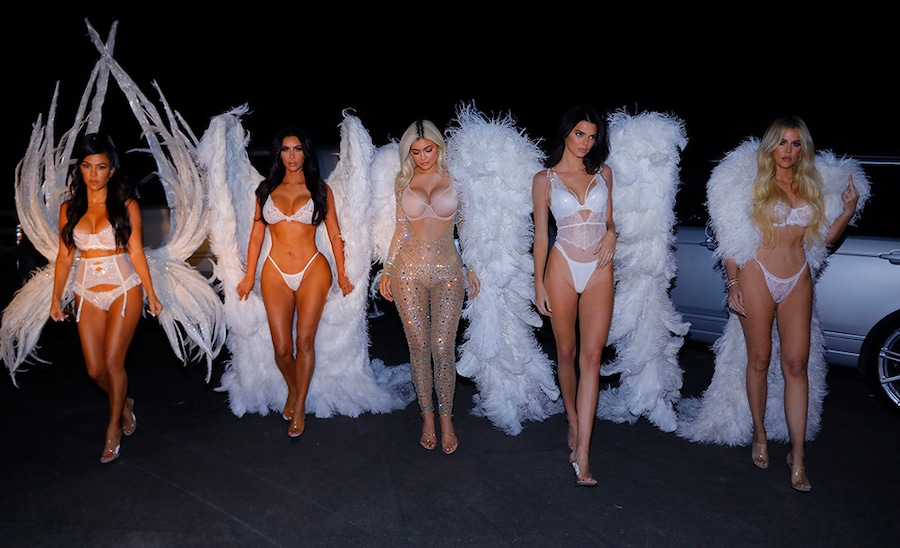 SplashNews.com
Angels
Kourtney Kardashian, Kim Kardashian, Kylie Jenner, Kendall Jenner and Khloe Kardashian walk an imaginary Victoria's Secret Fashion Show runway.
"I opened the show. Thank you @victoriassecret for making me the first ever 5'1" angel," Kourtney wrote on Instagram.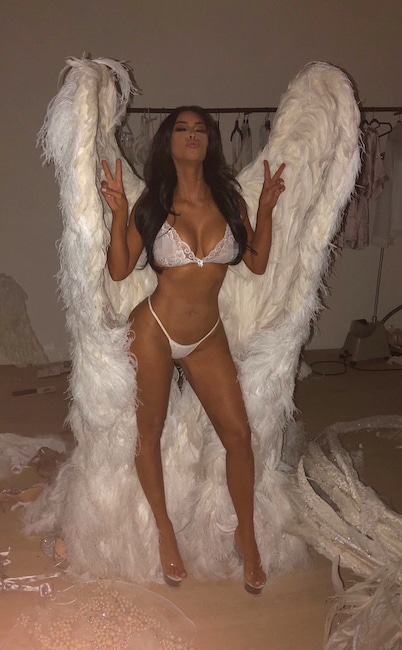 Twitter
Kim K's secret
Kim Kardashian wore some real Victoria's Secret Angel wings for a photo shoot with her sisters.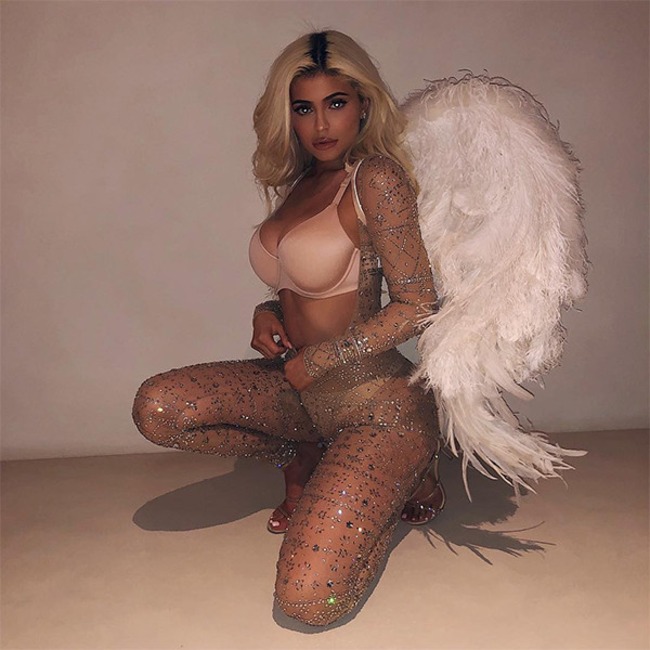 Instagram
Hi Candice
Kylie wears the bodysuit real Victoria's Secret Angel Candice Swanepoel wore during the 2015 Victoria's Secret Fashion Show.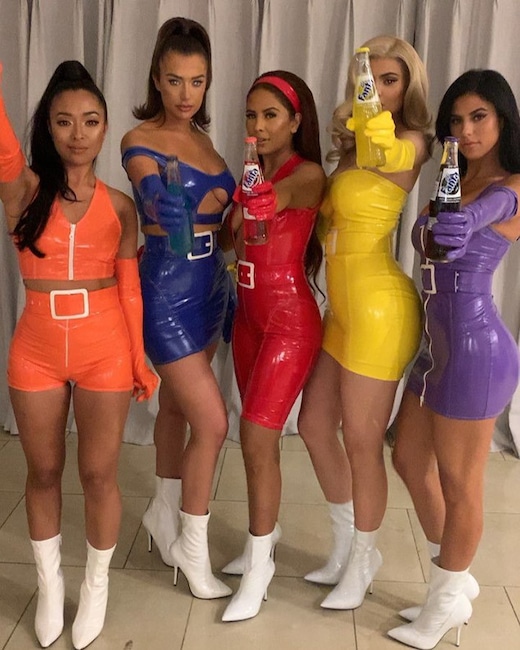 Instagram
Thirsty?
The reality star and her friends dress up as the Fantanas from the Fanta commercials.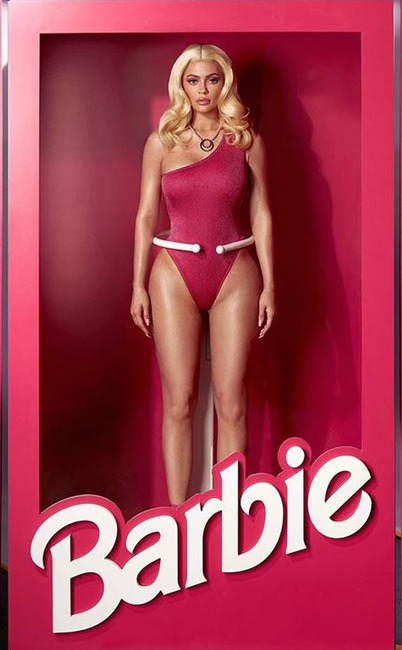 @gregswalesart
Come on Barbie, Let's Go Party
The makeup mogul turned plastic for Halloween as a Barbie—box included!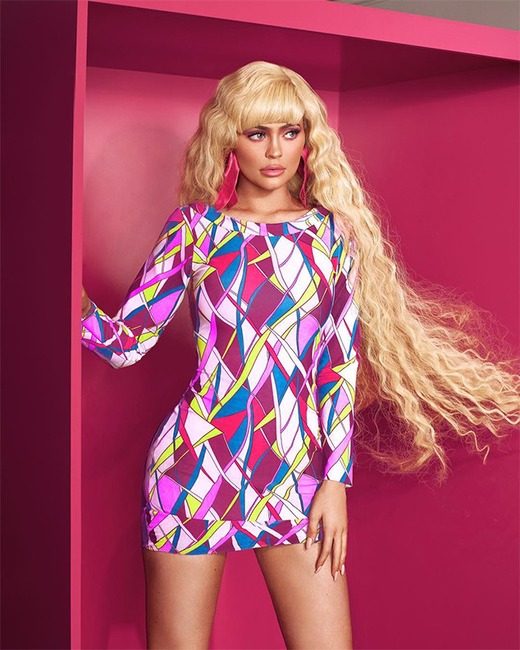 gregswales.com
Totally Hair Barbie
The reality star channeled this iconic 1992 doll. Her stylist Jill Jacobs worked with fashion designer Bryan Hearns to create the look. He told E! News, "They let me know she wanted to go full on Barbie, and we went from there. Kylie chose a few Barbie styles she liked and I worked with Jill Jacobs to make them a reality."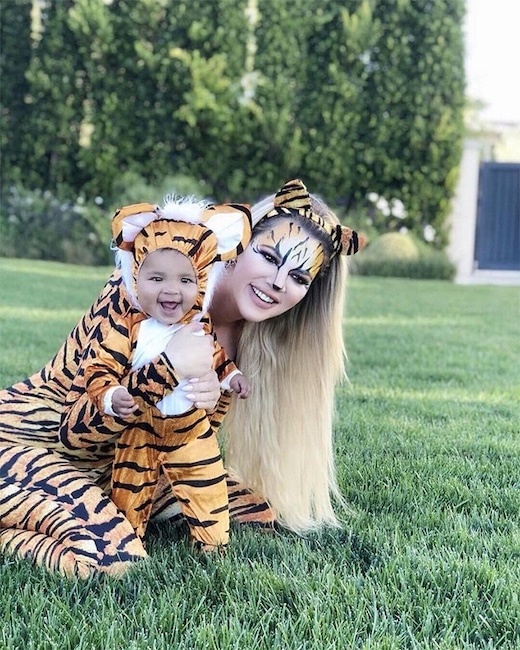 Instagram
Mommy & Me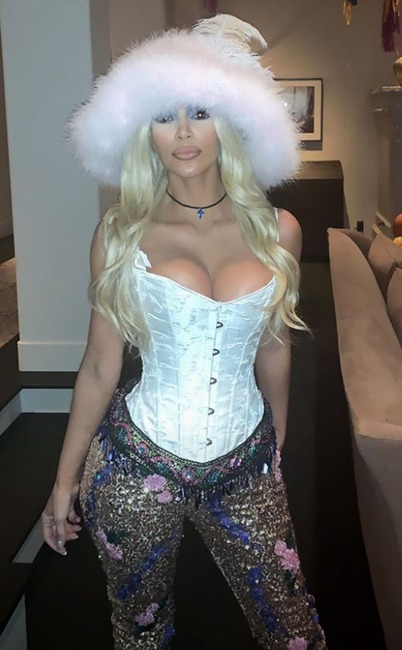 Instagram
Dressed Up Like Pam
Kim Kardashian wore a Pamela Anderson costume this Halloween.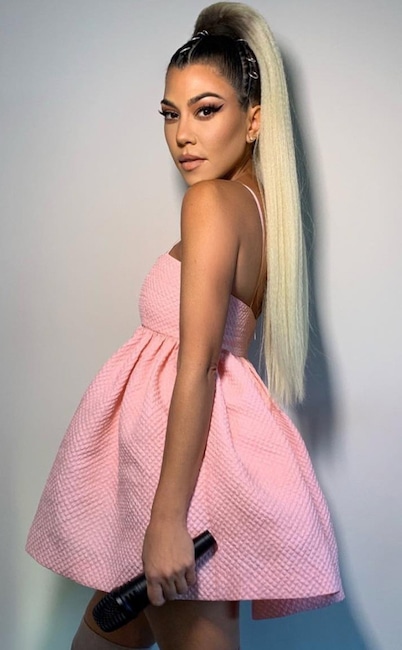 Instagram
A Pop Star
Kourtney Kardashian dressed up like Ariana Grande and even received a little love from the singer.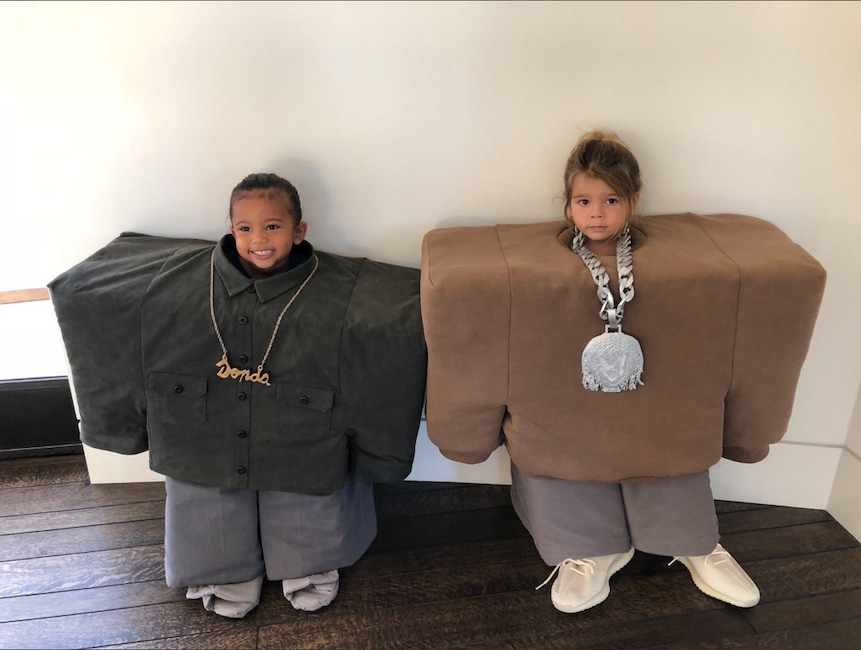 Instagram
Like Father, Like Son
Saint West dressed up like Kanye West from the music video "I Love It." Reign Disick also joined in on the fun and looked like Lil Pump.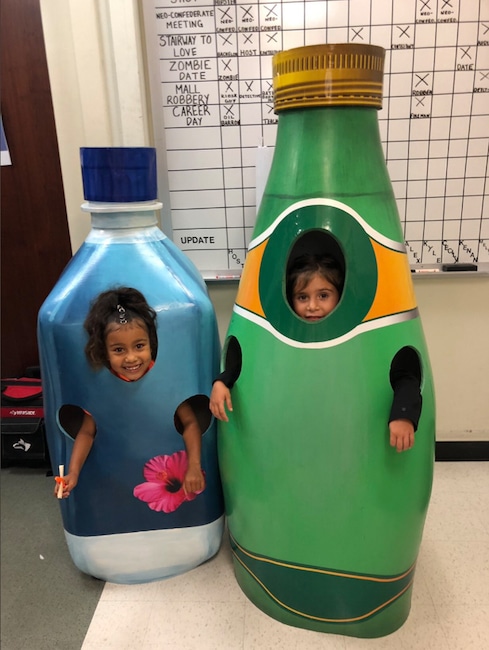 Instagram
Cute Cousins
North West and Penelope Disick also paid tribute to the music video by dressing up as sparkling and still water.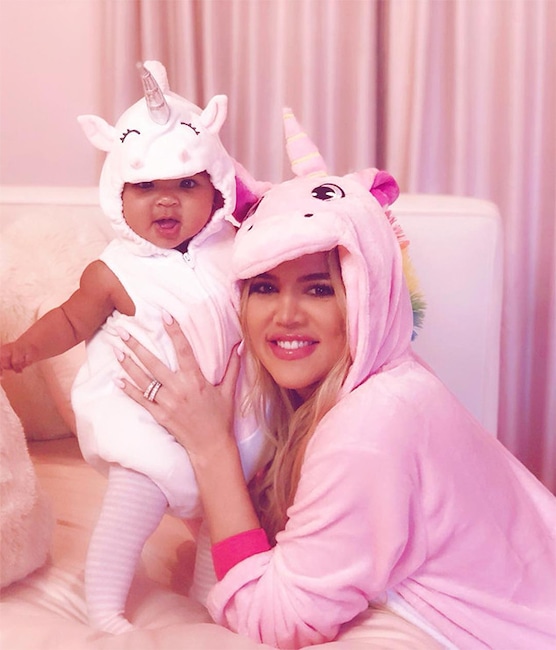 Instagram
A Unicorn Sighting
Khloe Kardashian and her daughter True Thompson were matching unicorns for the tot's first Halloween.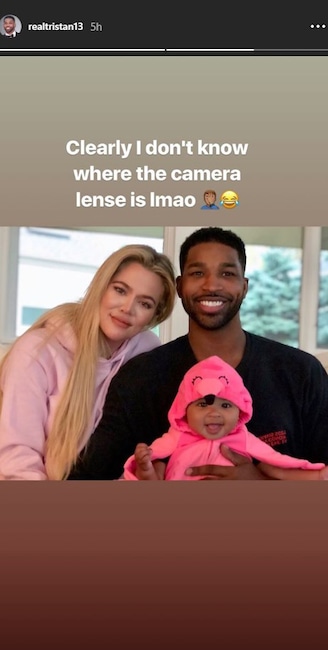 Instagram
Family Gathering
Khloe, Tristan Thompson and their daughter True had a family Halloween celebration together.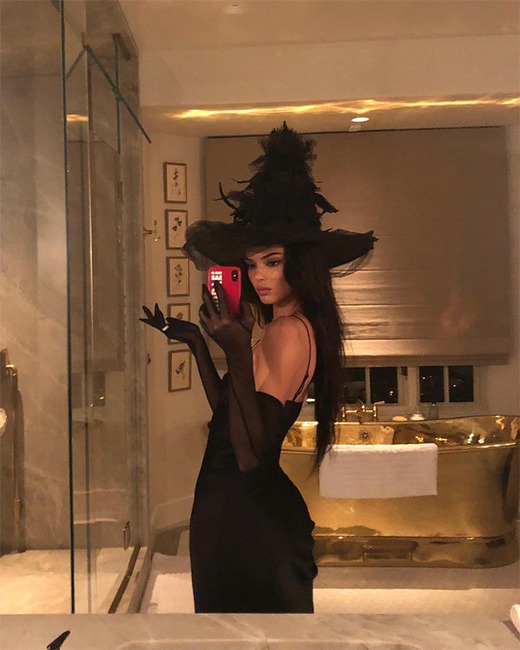 Instagram
Witchin'
Kendall Jenner is a fancy witch.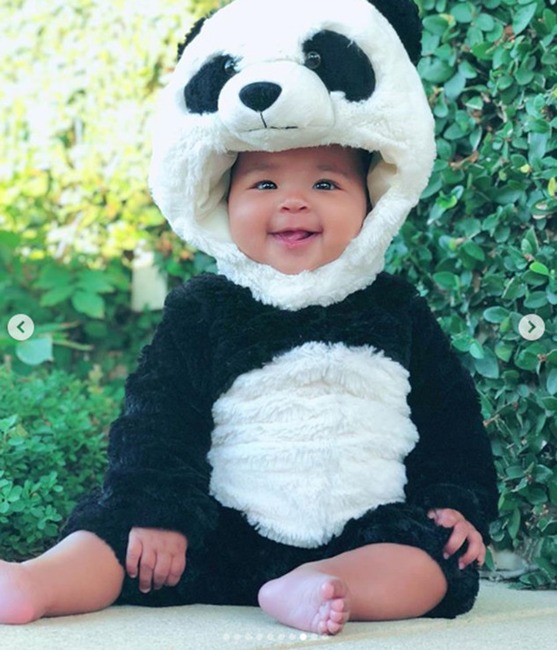 Instagram
Cool True
Khloe couldn't help but share several shots of her daughter in multiple costumes including the Pottery Barn Kids baby panda costume.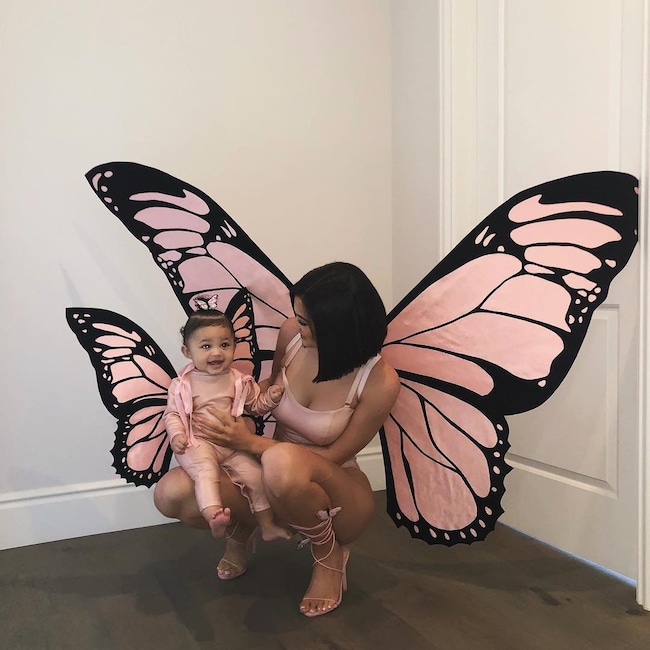 Instagram
Ready for Flight
Kylie Jenner's baby girl was ready to fly away this Halloween.
Instagram
Sunny With a Chance of Stormi
Kylie and Stormi dressed up together as a play on the little girl's name.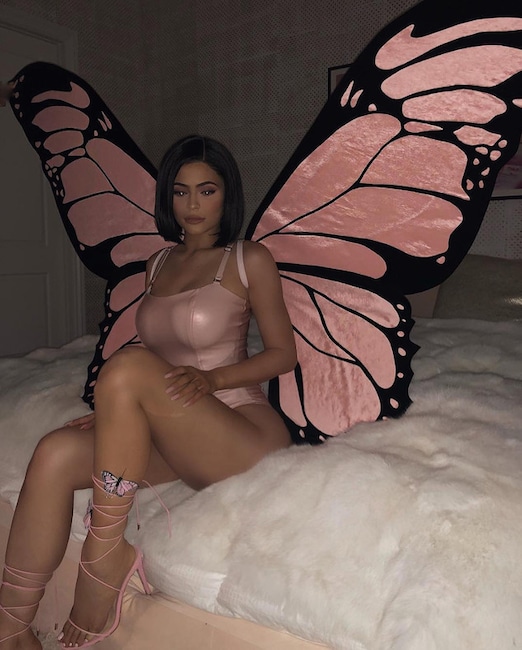 Instagram
A Beautiful Butterfly
Kylie Jenner found some wings for this Halloween.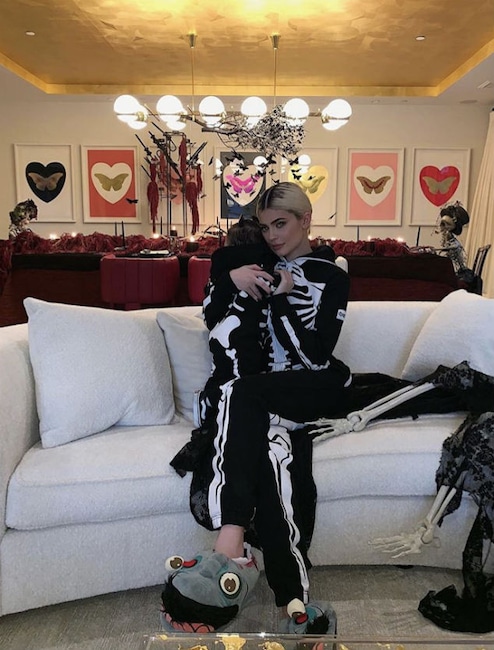 Instagram
Skeleton Stormi
Kylie celebrated Halloween by matching with her baby girl.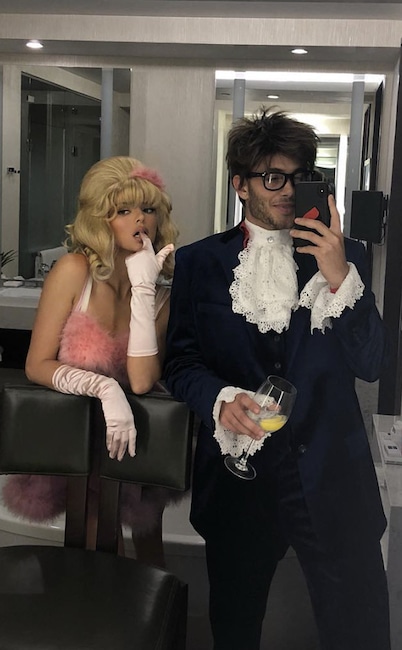 Instagram
Feeling Groovy
The supermodel channeled an Austin Powers fembot for a costume this year.
Watch a brand new episode of Keeping Up With the Kardashians Sunday at 9 p.m., only on E!