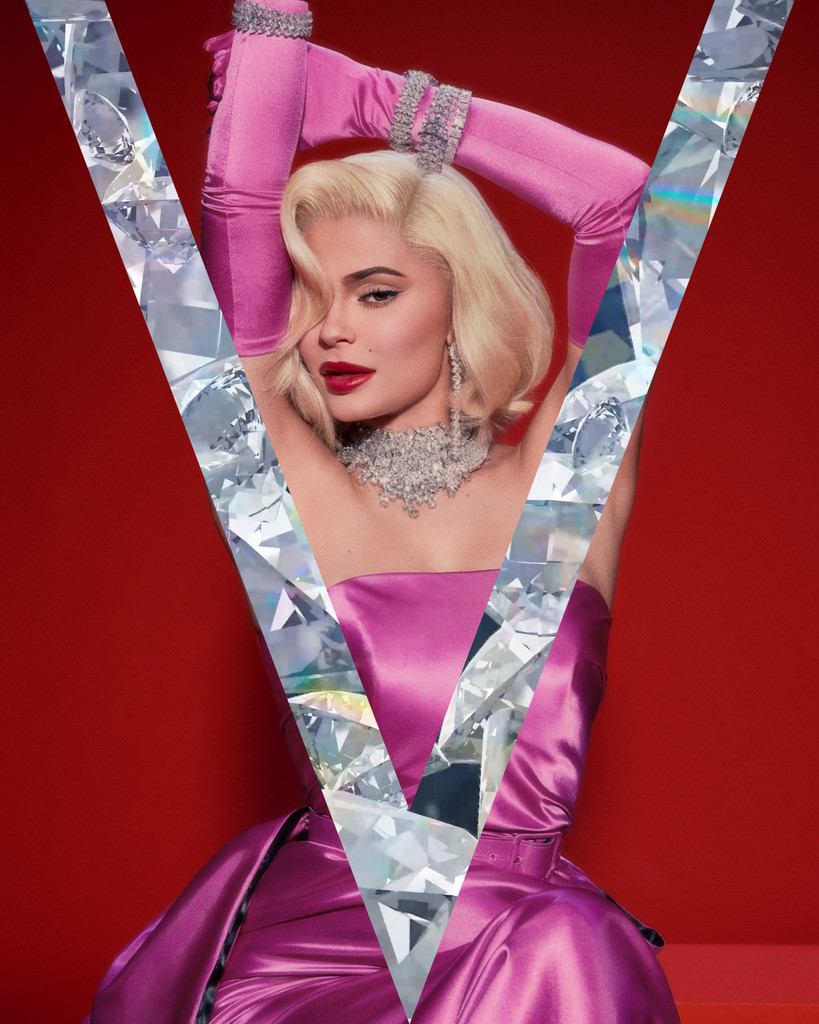 Greg Swales / V Magazine
Kylie Jenner is a material girl living in a material world.
On the actual Halloween holiday on Thursday, the 22-year-old Keeping Up With the Kardashians star debuted a new Halloween costume, one of several seen in recent days. Kylie dressed up as late Hollywood sex icon and actress Marilyn Monroe from her performance of "Diamonds Are a Girl's Best Friend" from the 1953 film Gentlemen Prefer Blondes for a V magazine video cover shoot. Madonna famously paid tribute to it in her 1985 music video "Material Girl."
For the shoot, the reality star wore a short blonde wig and magenta strapless dress, plus diamond jewelry. She was accompanied by a swarm of male models holding up red paper hearts.
"In rocky times, there's a general notion that pop culture and its icons are gratuitous. 'How can you be talking about this while this is happening?' is the pervasive question," the magazine stated. "To a certain extent, that type of discourse is justified—some newspapers leave as much room for a celebrity's newly-bleached eyebrows as they do our president's impeachment."
"But to discount the importance of pop culture in its entirety is flawed," the magazine continued. "We need moments like Kylie Jenner transforming herself into Marilyn Monroe—a vintage version of the celebrity archetype that Jenner herself now embodies—for the levity of it all; the sleepy mornings in the office during which 'Did you see her Halloween costume?' tastes a lot sweeter with coffee than panicking over an upcoming presentation. Or perhaps the holiday dinners wherein uncomfortable family dynamics go undiscussed in favor of picking your favorite sister—'I'm such a Kourtney, and let me tell you why.'"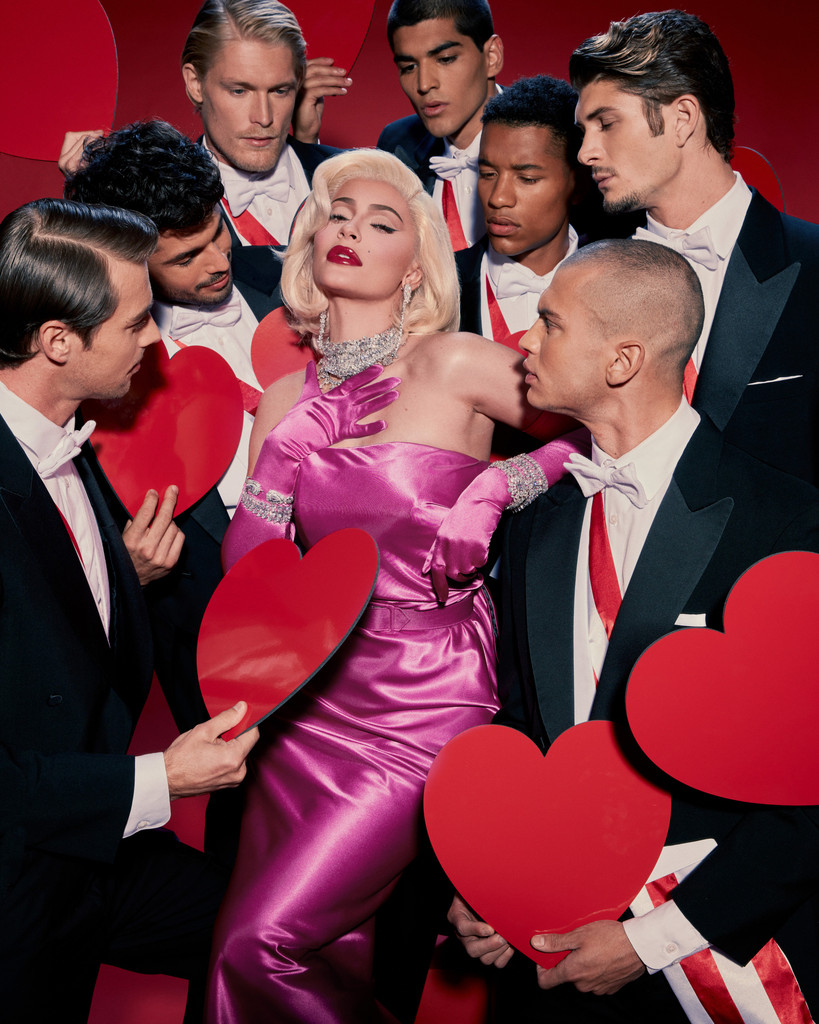 Greg Swales / V Magazine
Kylie told V that Monroe would be her ultimate choice for a dinner guest.
"I love her films, style and there are so many questions I want to ask her!" she said.
Greg Swales / V Magazine
While celebrating Halloween early last weekend, Kylie and BFF Stassie Karanikolaou dressed up as Madonna and Britney Spears from the singers' infamous performance at the 2003 MTV Video Music Awards, which ended in a kiss.
Watch Keeping Up With the Kardashians on Sundays at 9/8c only on E!