A legendary cover!
Chrissy Teigen and John Legend are the stars of Vanity Fair's December issue, striking a pose for the magazine alongside kids Luna, 3, and Miles, 1. For the adorable cover photo, Legend can be seen holding his son, while planting a kiss on his wife. Teigen, wearing a gorgeous Marc Jacobs dress can be seen seated beside the "All of Me" singer in the backyard of their home, with daughter Luna seated in front of her.
Inside the pages of the magazine, Teigen and Legend talk candidly about their family life, explaining that they don't do it all on their own.
"I hate pretending that we do it on our own," Teigen tells the outlet. "We have daytime help, nighttime, weekend. I don't know how my mom did it."
The superstars have always been very open about their personal lives, including sharing special family moments with their fans on social media.
In celebration of their adorable new magazine cover, we're looking back at the family's cutest moments together. Take a look at the sweet pictures below!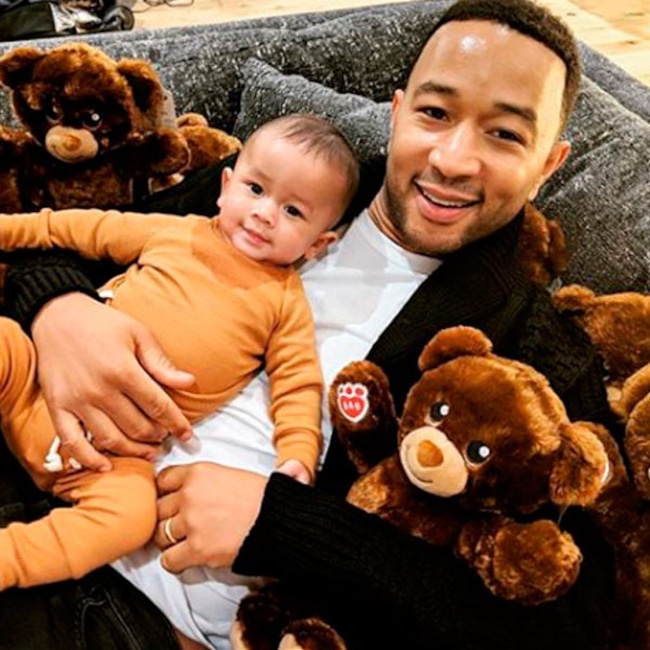 Boys and Bears
John Legend and his son Miles look just as cute as that pile of teddy bears in this photo.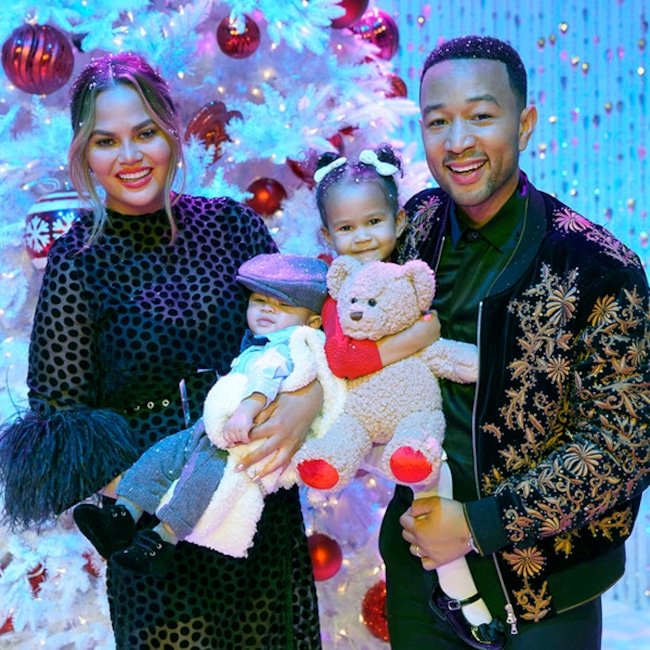 NBC
A Legendary Christmas
Chrissy Teigen, Legend, Luna, and baby Miles were so festive and fun while filming their NBC holiday special this November.
Instagram
Piggyback Time
Prince Charming and his little princess reporting for duty!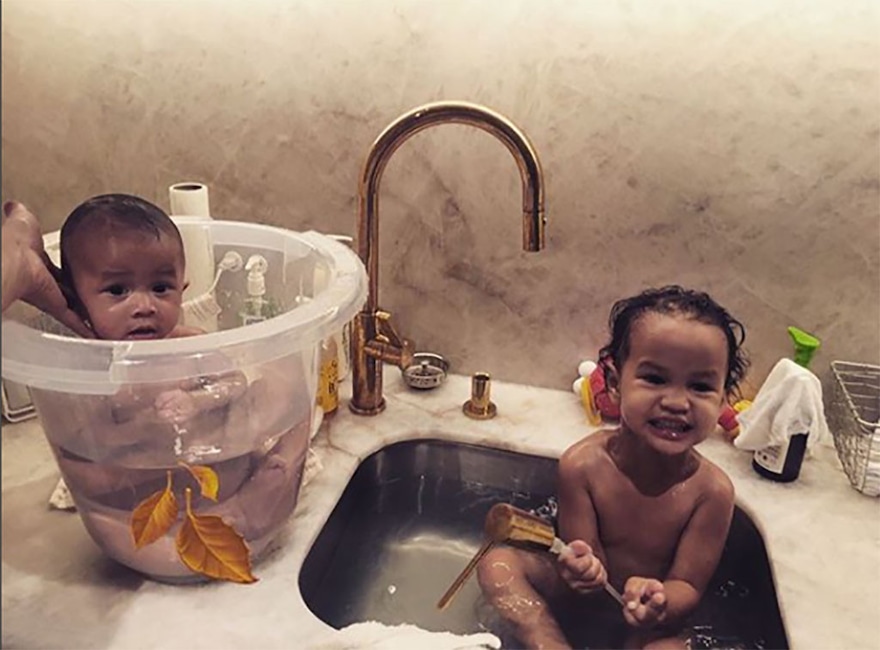 Instagram
Bath Babies
We can't get over this picture of Luna and Miles enjoying bath time together.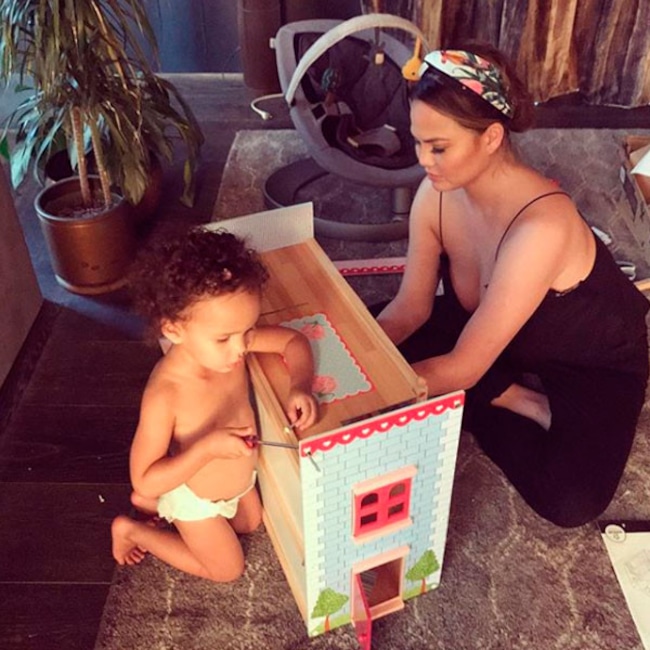 Playing House
Legend's ladies looked like they were having a blast playing together in this snap.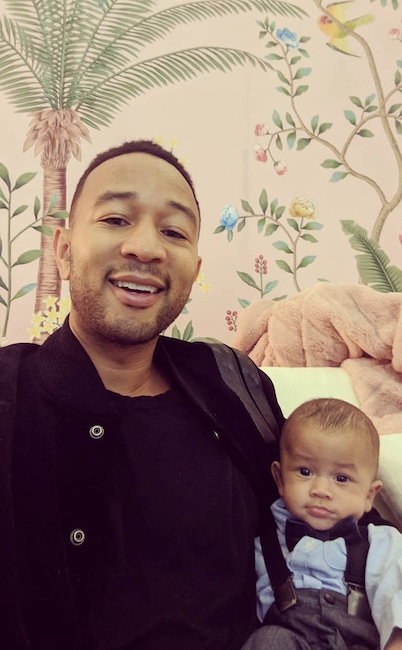 Twinning
Miles is the spitting image of his famous father!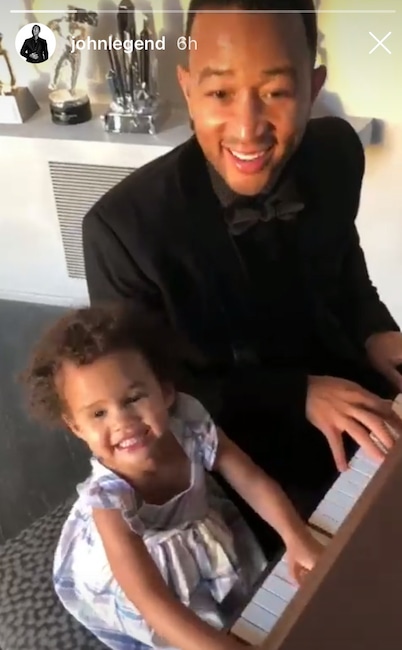 Instagram
Piano Partners
In this sweet snap, it was clear that Luna takes after her dad.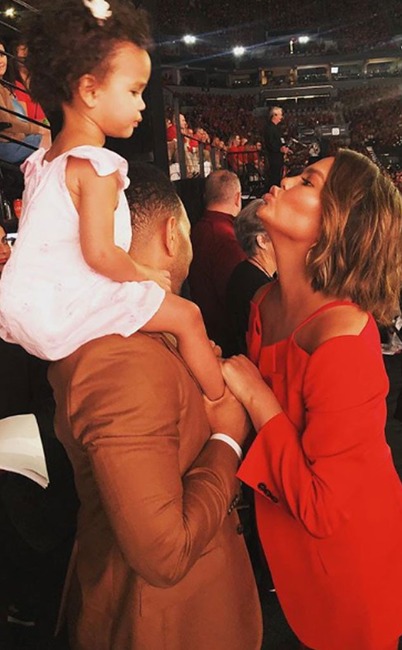 Sweet Smooches
Teigen is just a teeny bit too short to give her baby girl a smooch when she's on Legend's shoulders, but doesn't that make this moment cuter?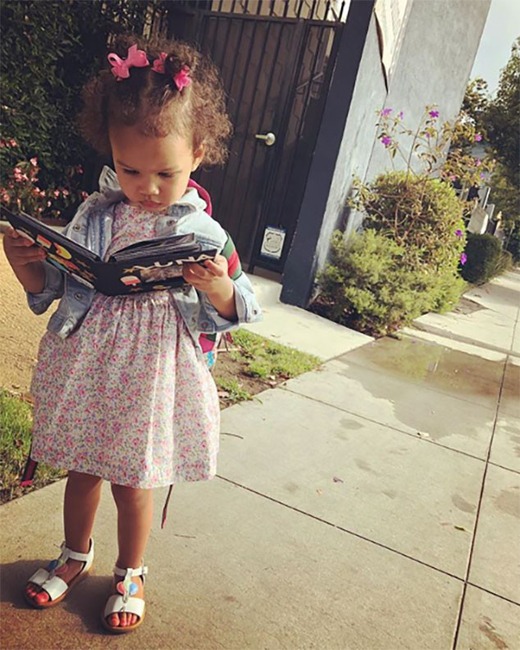 Instagram
Reading Rainbow
Luna looked so cute as she headed to her first week of school in 2018.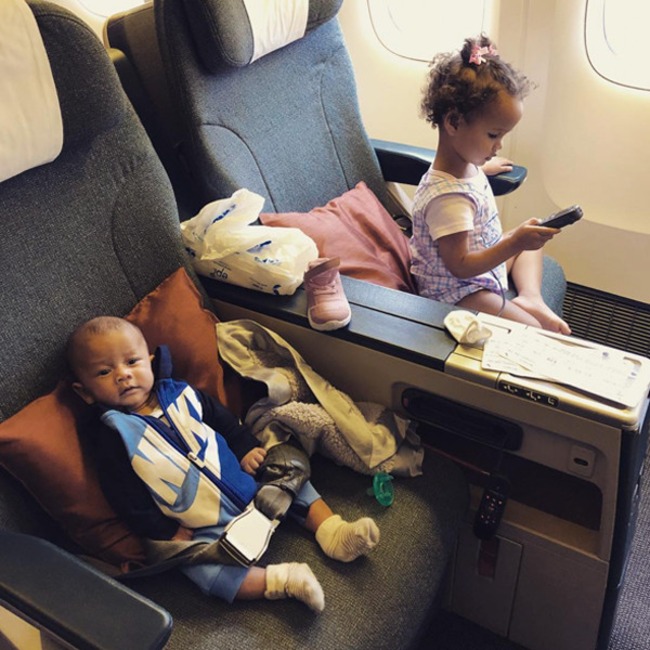 Instagram
Jet Setting Siblings
Luna and Miles are so tiny in those airplane seats and therefore we can't help but smile even more when looking at them.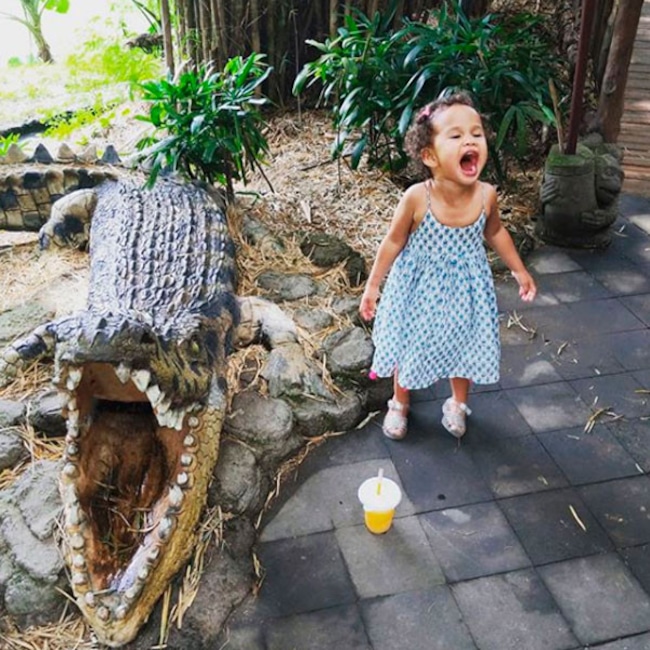 Rawr!
So cute! Luna got inspired by the alligator statue to open her mouth wide and show off her animal side.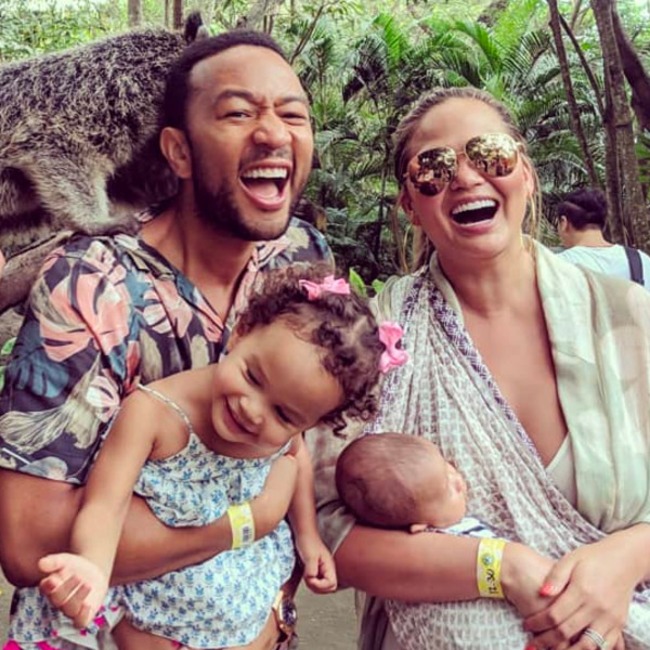 Instagram
Adventures with Animals
This family photo got ambushed by an adorable animal, but it's still so cute!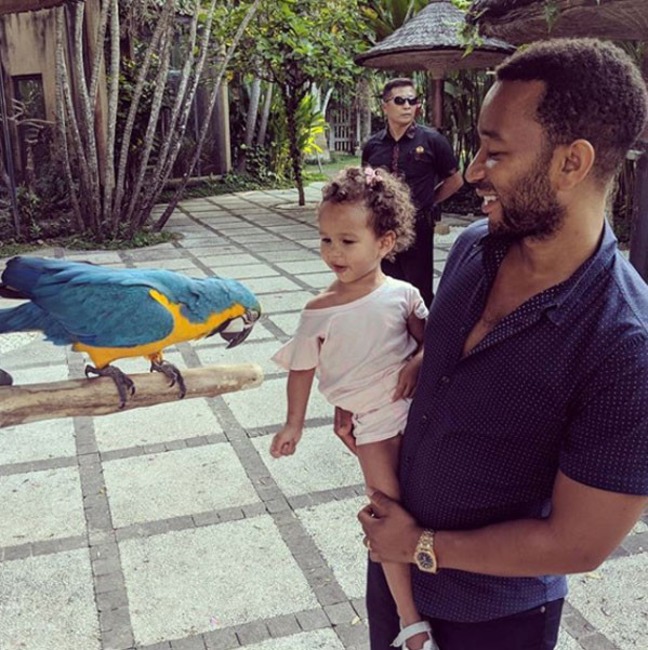 Animal Love
Luna is amazed by the blue and yellow bird perching in front of her while being held his dad's arms.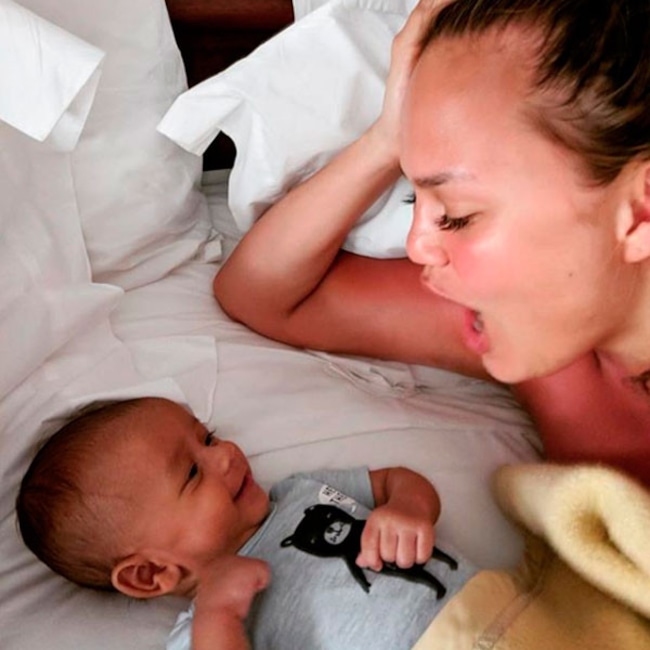 Sing it Out
Legend may be the professional musician in the family, but that doesn't mean that Miles doesn't love hearing his mom sing. His favorite song? "Copacabana," of course!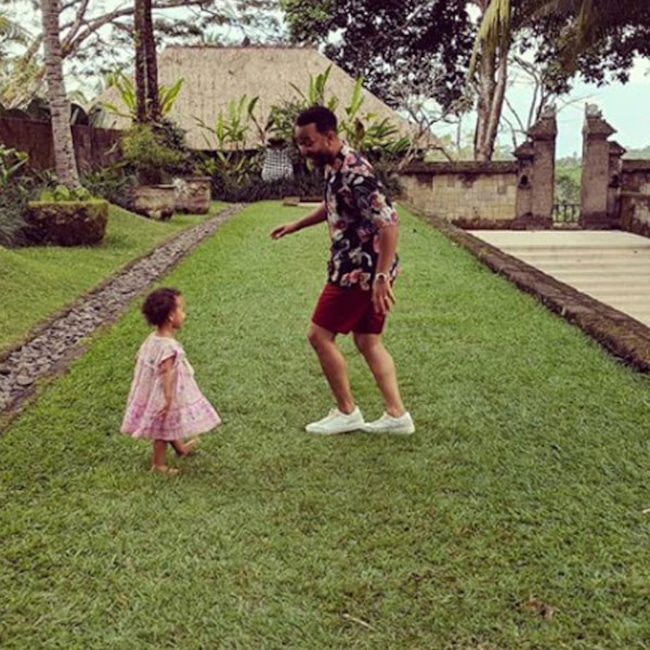 Play Time
The 40-year-old singer and his daughter made the most of their surroundings as they played together on the grass while on vacation in Bali.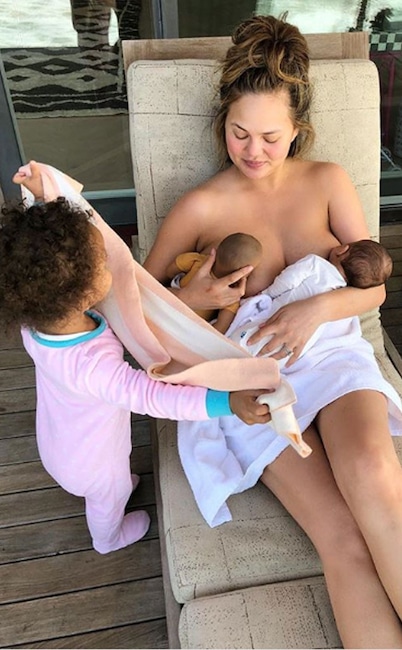 Third Child?
Teigen joked that she has twins now after Luna asked her to feed her baby doll in addition to her baby brother.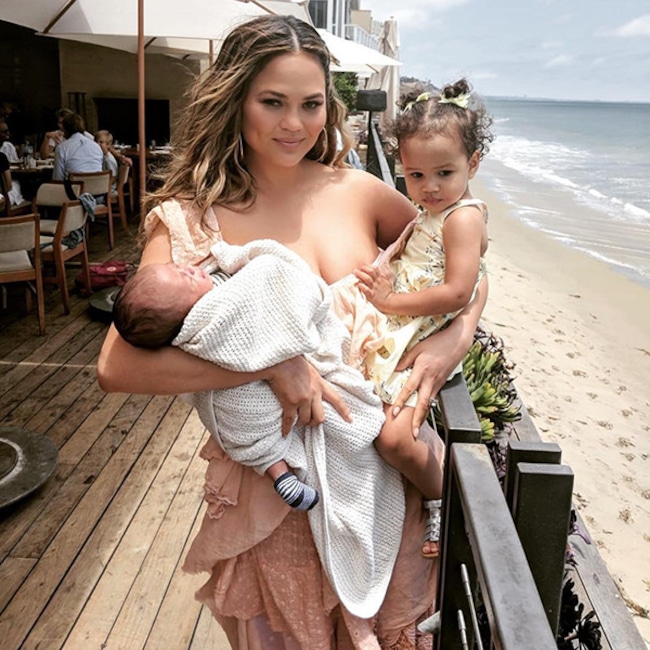 Instagram
Beach Bums
There's nothing like sun, sand, surf, and sweet siblings!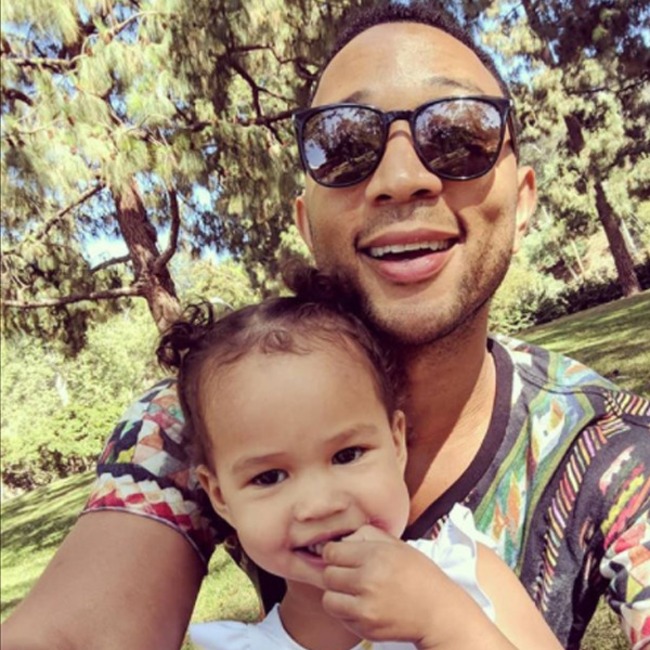 Instagram
Park Pals
Legend and his daughter enjoyed some fun in the sun while at the park.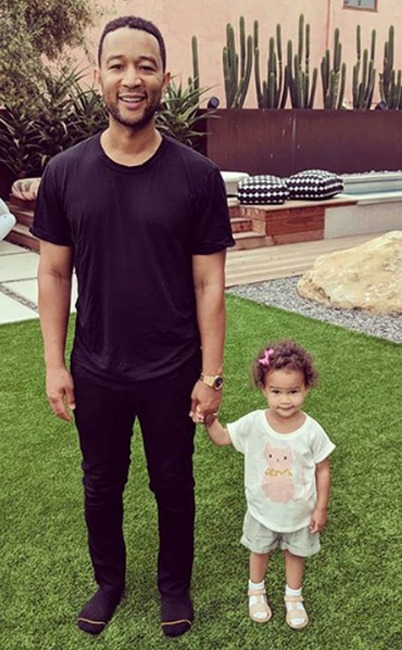 Partner in Crime
The Ohio native held hands with his daughter in this sweet pic.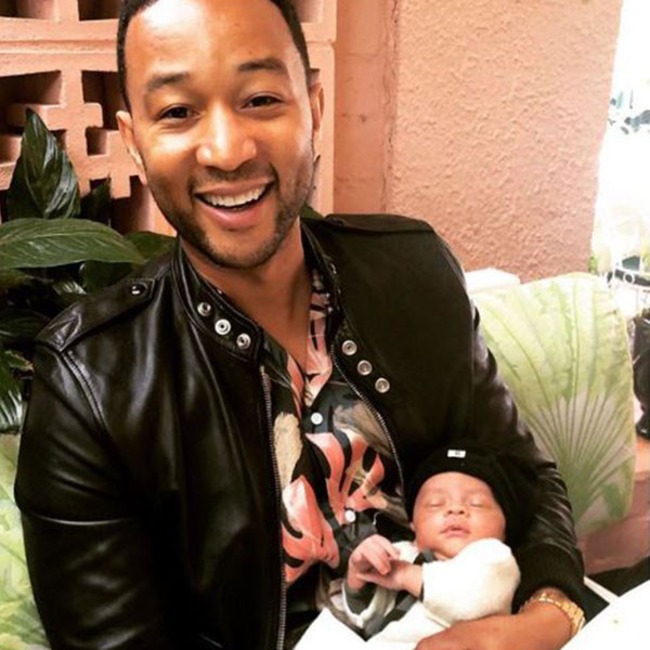 Instagram
Boys Who Brunch
Teigen shared the cutest photo of her main man and their baby boy at brunch in Beverly Hills.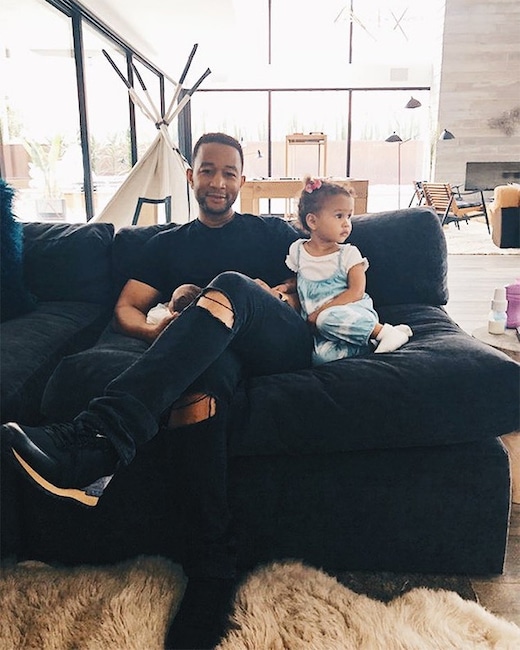 Instagram
Loungin' Around
Legend and Luna shared some quality couch time as they looked after baby Miles.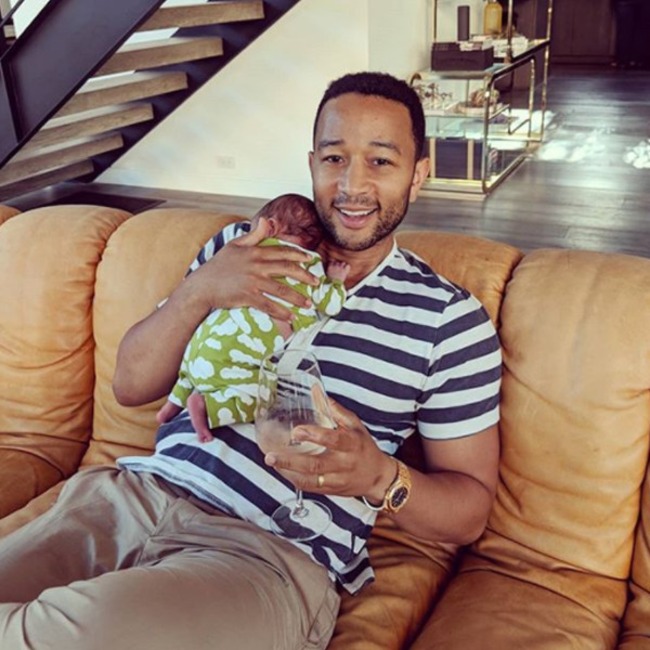 Instagram
Drinks and Diapers
Legend gets some wine time in as he snuggles with his son.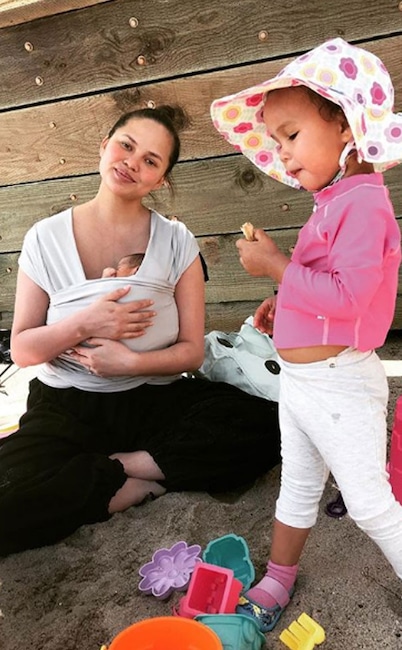 Family Beach Day
The Cravings: Hungry For More author made the most of a day at the beach with her two kids over the summer.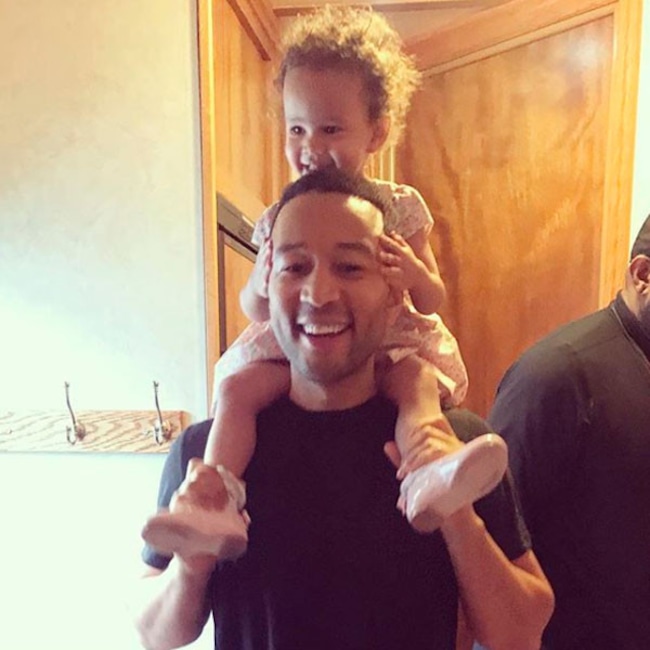 Daddy's Biggest Fan
Luna was all smiles as she sat on her dad's shoulders, who was also grinning ear to ear.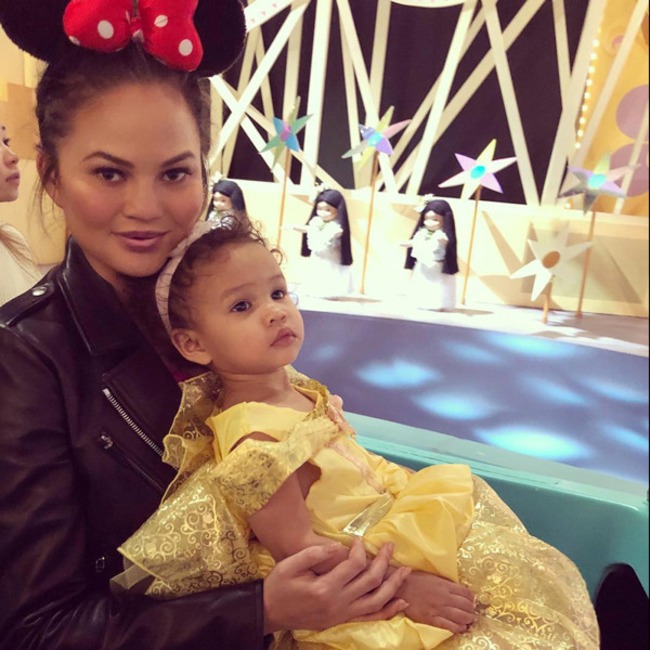 Chrissy Teigen/Instagram
Pretty Princesses
Luna and Teigen had such a fun time on their Disney adventure.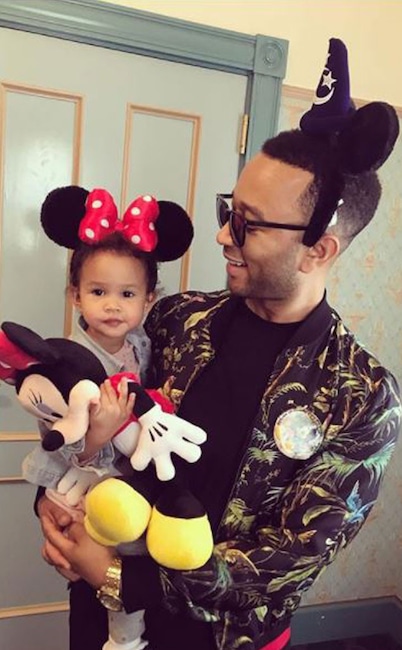 Instagram
Disney Darlings
We're obsessed with Luna and Legend's matching ears here.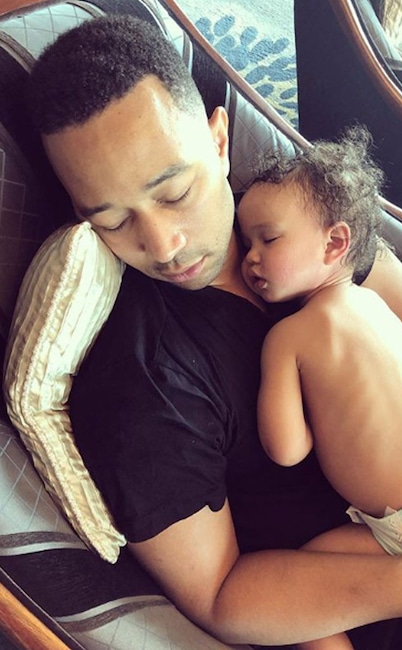 Nap Time
Serious jet lag! Legend took a snooze with his little girl after traveling with the fam.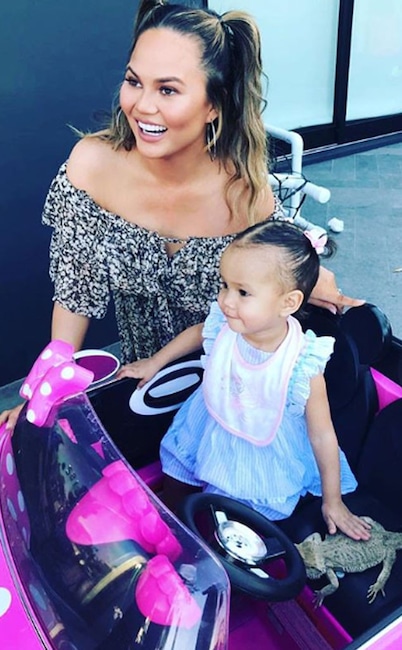 Sweet Creature
Once again, Luna showed her love for animals while riding in a hot pink toy car with a reptile.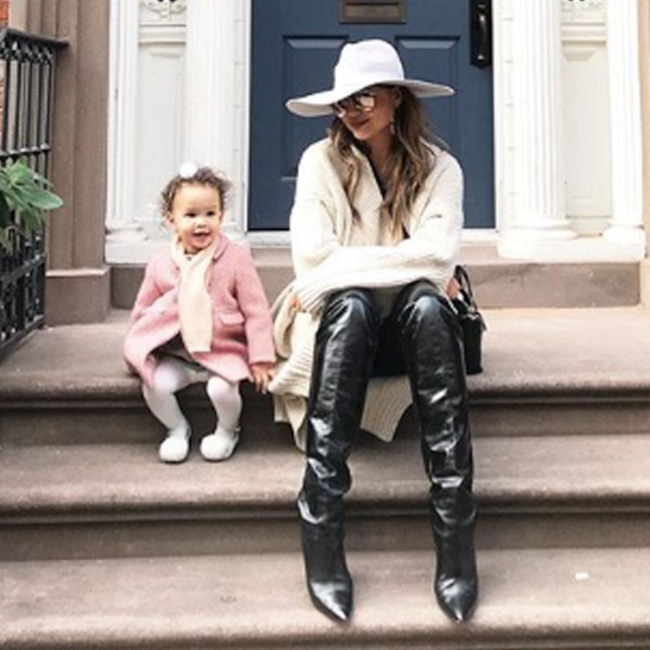 Instagram
Sittin' on the Stoop
Teigen and Luna make the most fashionable mother-daughter pair.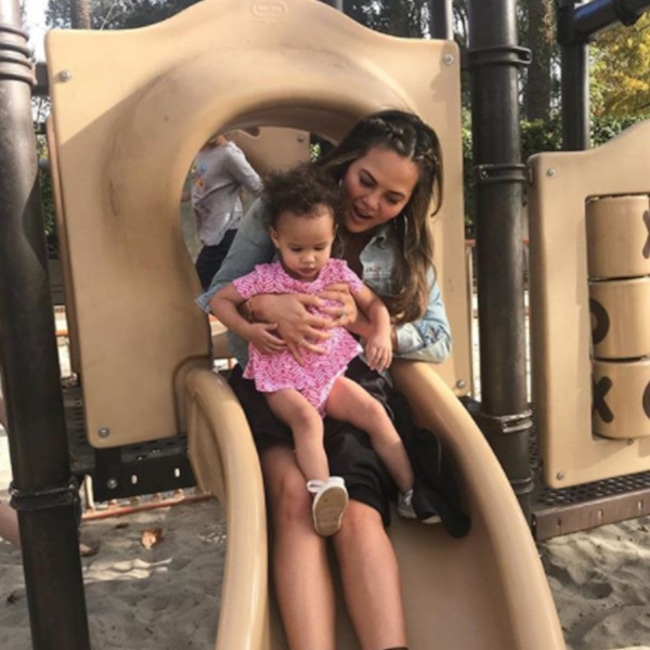 Instagram
Playground Party
Weeeeeee! Playground time is always a good time when your mom is Teigen.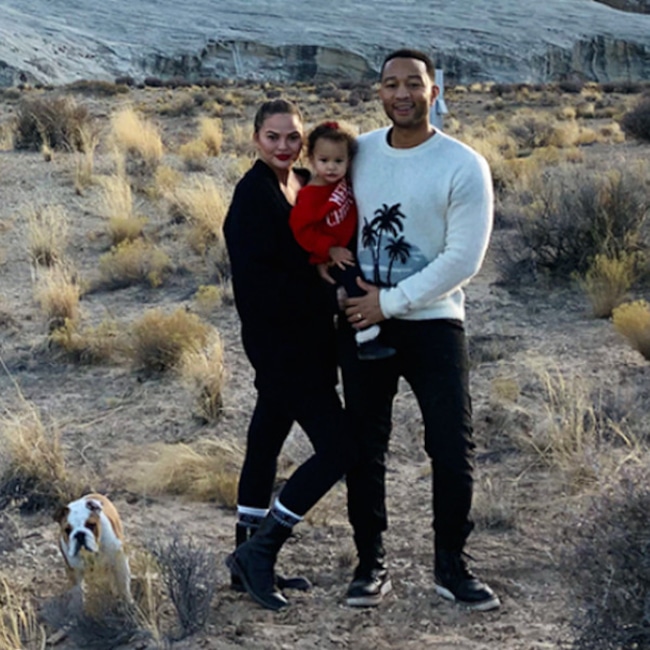 Instagram
Christmas in the Canyon
Teigen, Legend, and Luna took the most adorable photo for the 2017 holidays!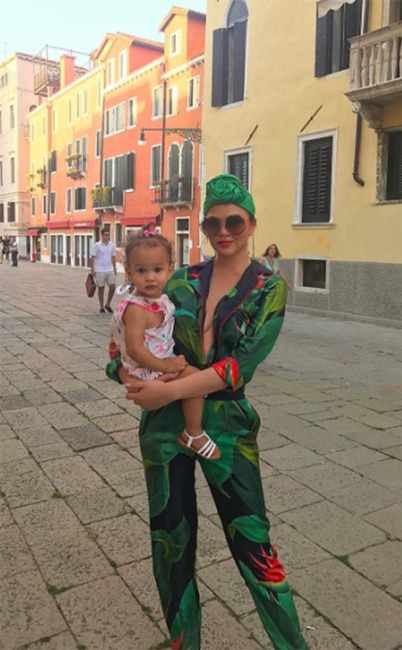 Instagram
Italian Angels
Mama and Luna were the picture-perfect pair in Venice, Italy.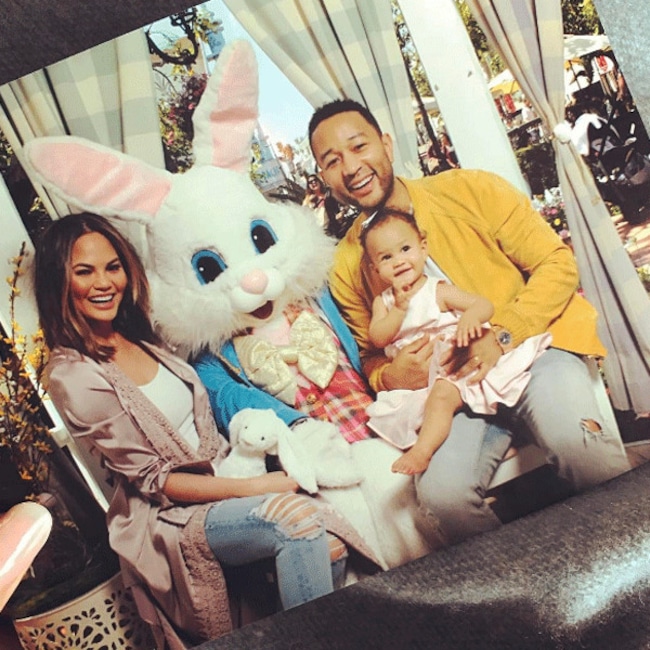 Instagram
Adorable Easter
Luna seemed to get a kick out of meeting the Easter Bunny with mom and dad in 2017.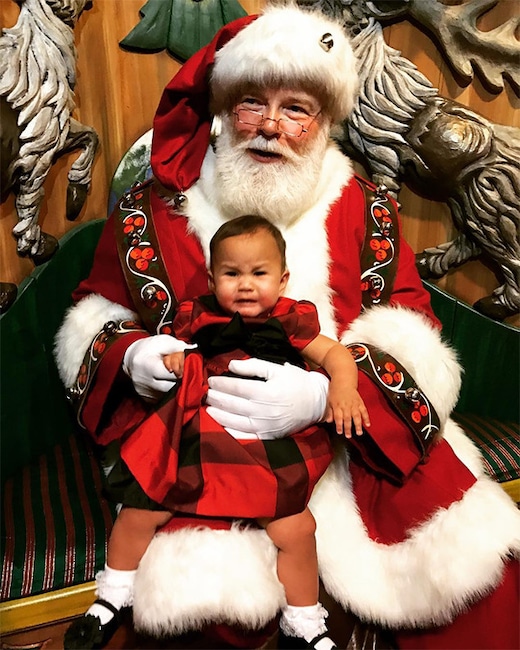 Instagram
Not-So-Happy Holidays
Poor Luna was terrified of Santa, but she was still on the nice list!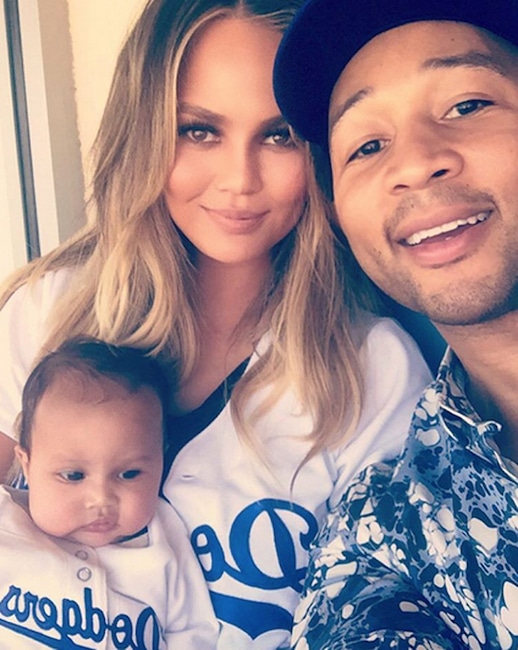 Instagram
Take Me Out to the Ball Game
Luna has been a Dodgers fan since day one.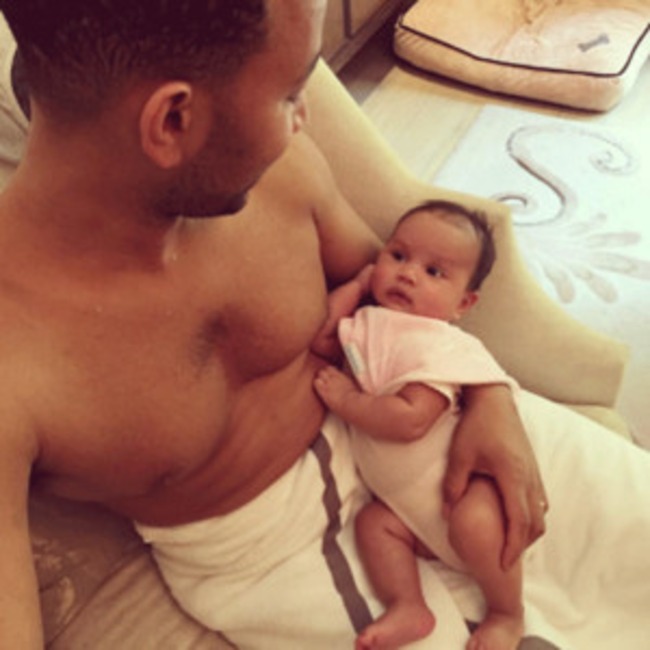 Instagram
Adoring Dad
Legend and Luna are just too cute together!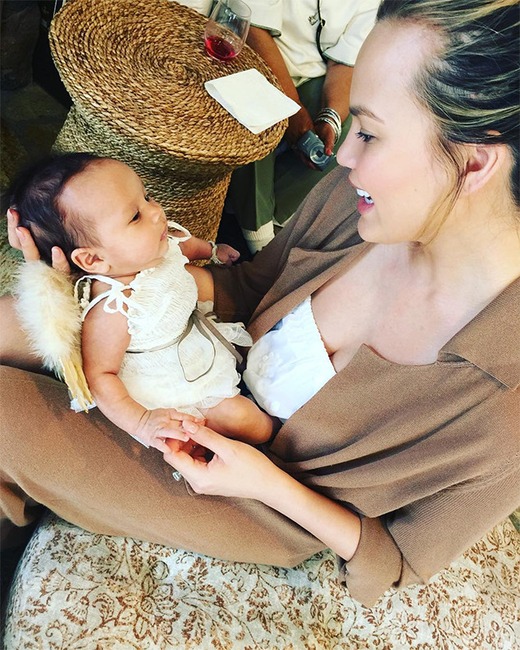 Instagram
Like Mother, Like Daughter
We love how much Teigen and her baby girl clearly adore each other in this sweet shot.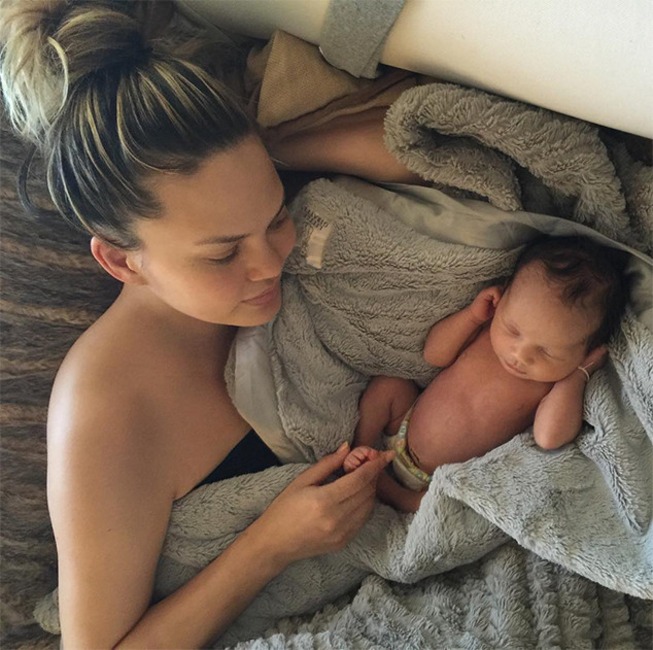 Instagram
Sweet Snuggles
Teigen was in awe of her firstborn from the moment they met.
Don't miss E! News every weeknight at 7, only on E!