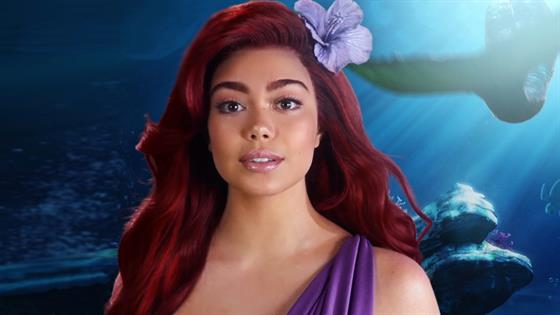 Auli'i Cravalho is going from one beloved Disney character (Moana) on the big screen to another on the small screen as Ariel in The Wonderful World of Disney Presents The Little Mermaid Live and she couldn't be more excited.
In the above exclusive sneak peek, Cravalho takes viewers behind the scenes of her first recording session for "Part of Your World" with Alan Menken, the Oscar winning composer from the fan-favorite animated Disney film.
"Recording music for this live event has been kind of awe-inspiring," Cravalho says in the sneak peek.
"The first song that I sang was 'Part of Your World' and my first take went really, really well. I was like, 'Oh, this feels really good,'" she says. What did Menken think of it? Click play on the video above to see.
The Little Mermaid Live is part animated film, part animated spectacle and "100 percent Disney magic," Cravalho describes. ABC will broadcast the animated movie and break from the cartoon to the performers, including Cravalho, Graham Phillips and Queen Latifah, on stage singing. Elements from the Broadway play, including puppetry, will be part of the live event.
See the cast in character below.
ABC
Ariel
Moana's Auli'i Cravalho continues her Disney roots as Ariel.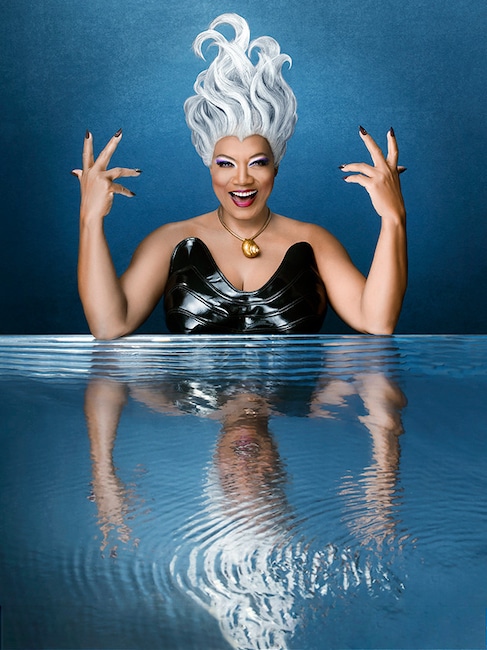 ABC
Ursula
Queen Latifah, who previously starred in NBC's Hairspray Live!, is the wicked sea witch for ABC.
ABC
Prince Eric
The Good Wife's Graham Phillips returns to his musical theater roots (he starred in 13 opposite Ariana Grande) is your new Disney prince.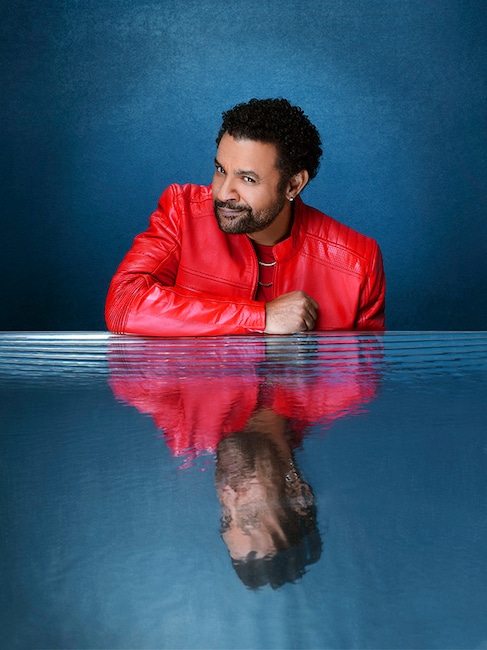 ABC
Sebastian
Shaggy takes on the role of King Triton's confidant.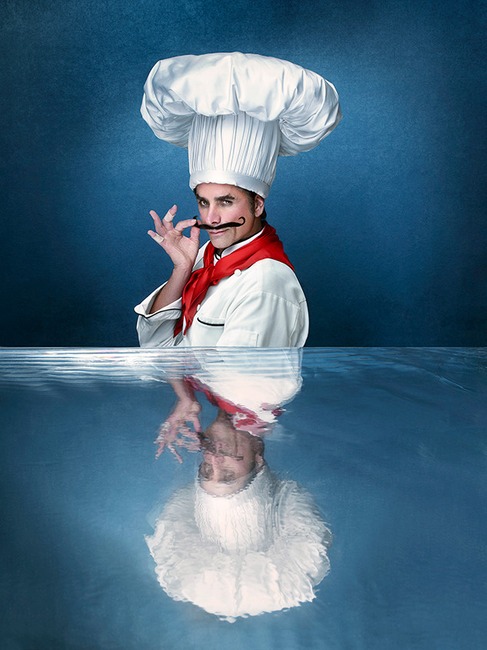 ABC
Chef Louis
John Stamos plays Eric's chef who tries to cook Sebastian. Stamos played the role in a love concert at the Hollywood Bowl.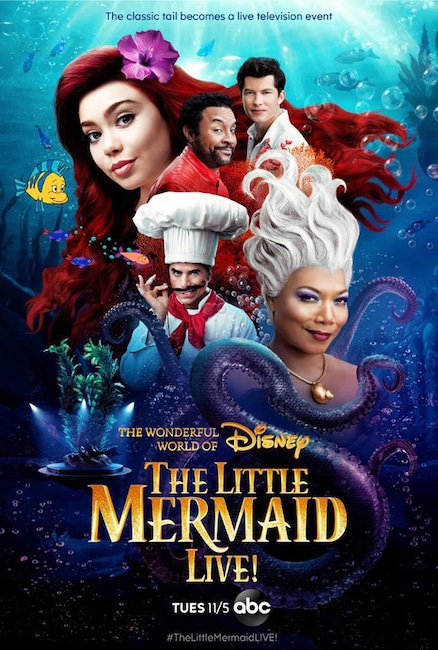 ABC
Under the Sea
Not every character will come to life via a real person, as you can see.
The Little Mermaid Live airs Tuesday, Nov. 5 at 8 p.m. on ABC.