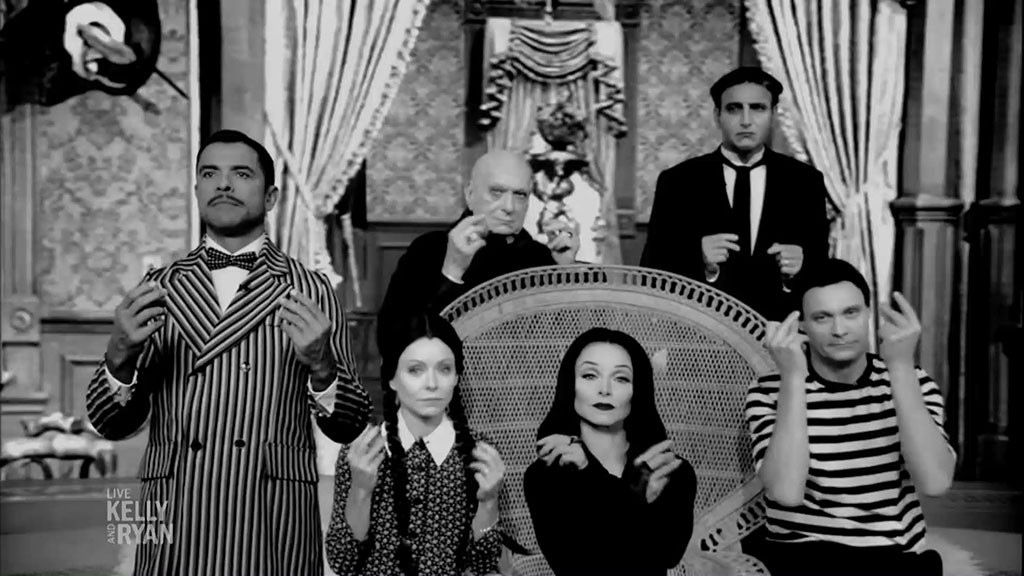 ABC/Live With Kelly and Ryan
Kelly Ripa and Ryan Seacrest's Halloween bonanza has officially begun.
Every year, we can count on Live and its famous hosts to get completely into the Halloween spirit with an impressive and seemingly endless array of costumes planned for their show. For this year's episode, the hosting duo, their team and fellow guest celebrities stuck to the theme of "viral moments"—and there were plenty of them.
To kick things off, Ripa and Seacrest hopped on horses in the middle of a New York City street as an ode to Lil Nas X's "Old Town Road" music video. Clearly, these two were fully committing to the theme.
Once inside, the transformations continued. The pair crossed famous horror movie figures with viral internet crazes, including Pennywise as a YouTube makeup guru and The Exorcist's Regan MacNeil doing the "Microwave Challenge."
Of course, no viral-themed episode would be complete without the squad taking on the beloved characters of "Baby Shark." But, before we could calm down, Kelly and Ryan did their best imitations of Katy Perry as a cheeseburger and Taylor Swift as French fries hugging while executive producer Michael Gelman channeled his inner Versace fashionista as Jennifer Lopez on the runway.
Some more classic costumes followed, including the TV family as one of Halloween's favorite families, The Addams Family—except, as a twist, their house was being redone by Christina Anstead and Tarek El Moussa.
As the grand finale—and viewers' most requested costumes for the duo—Kelly and Ryan took on Barbie and Ken, complete with roller skates! As always, we're very impressed.
While you applaud the hosts for another Halloween job well done, check out all of their incredible costumes in E!'s gallery below!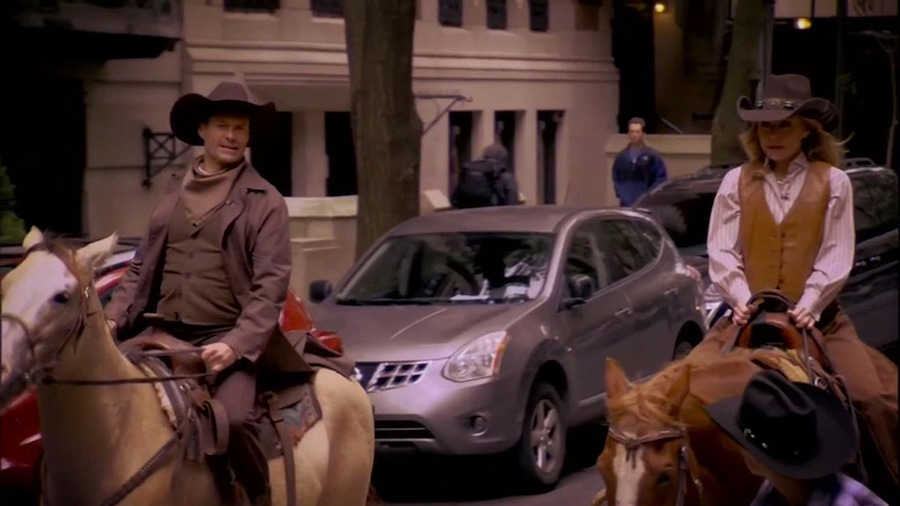 ABC/Live With Kelly and Ryan
Back to the Old Town Road
The hosts kicked off the show on horseback to the tune of Lil Nas X's hit, "Old Town Road."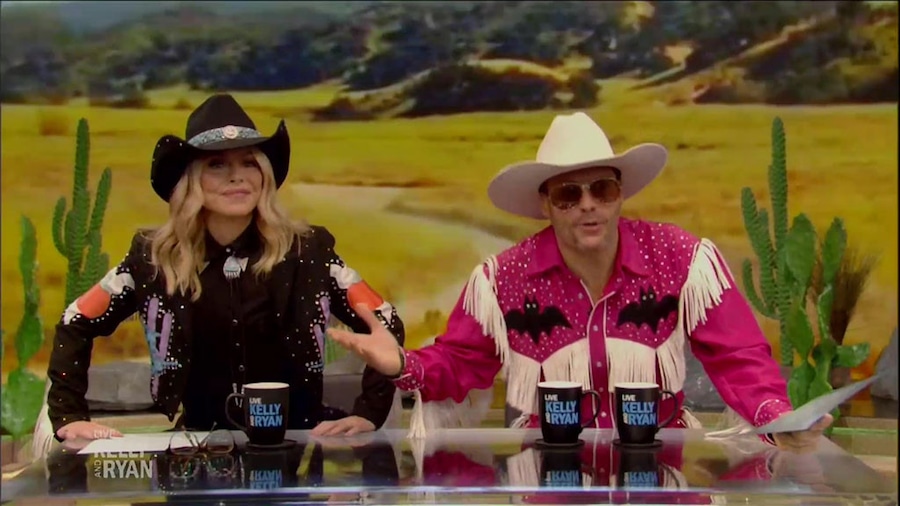 ABC/Live With Kelly and Ryan
Calling All Cowboys
The hosts channeled the west in their hats and colorful costumes.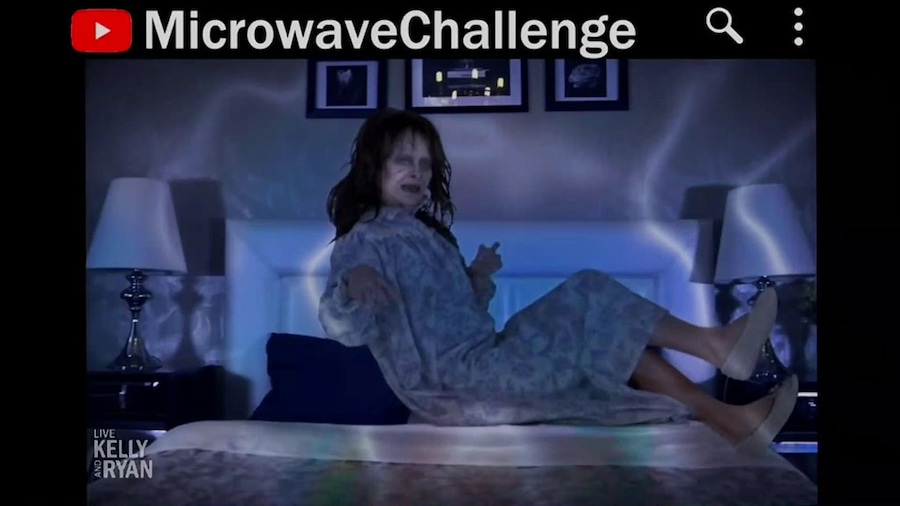 ABC/Live With Kelly and Ryan
The Exorcist Takes the Internet
This is what happens when you cross a demon with an internet craze.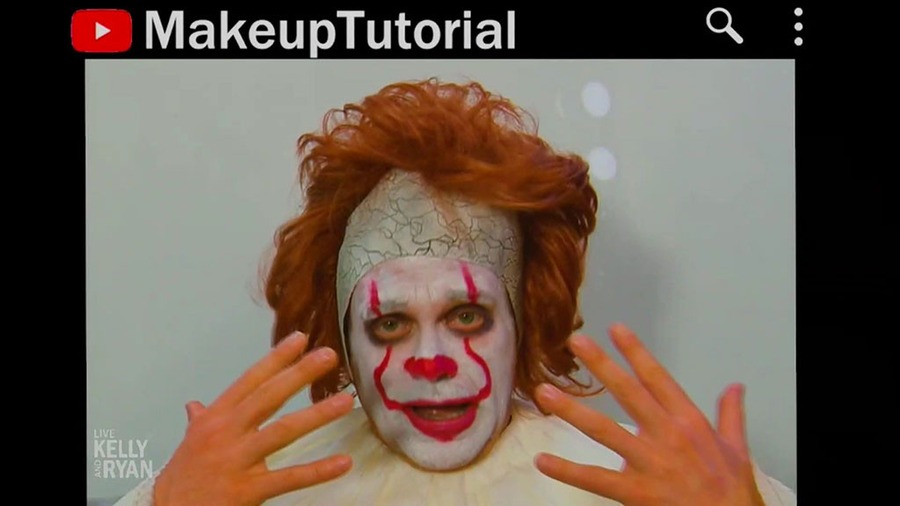 ABC/Live With Kelly and Ryan
Pretty Pennywise
Ryan Seacrest turned Pennywise into a YouTube makeup pro.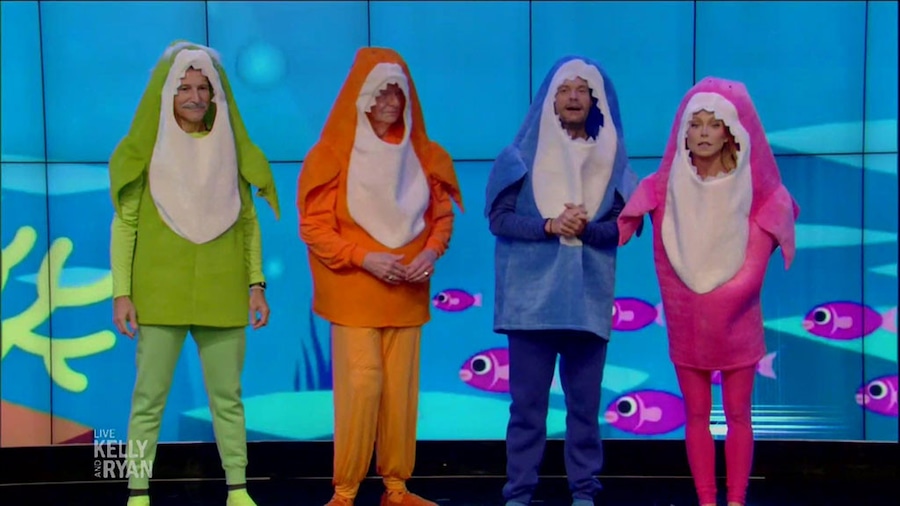 ABC/Live With Kelly and Ryan
Live Action Baby Shark
They could not have done a "viral edition" of Halloween without taking on the tune stuck in everyone's head this year.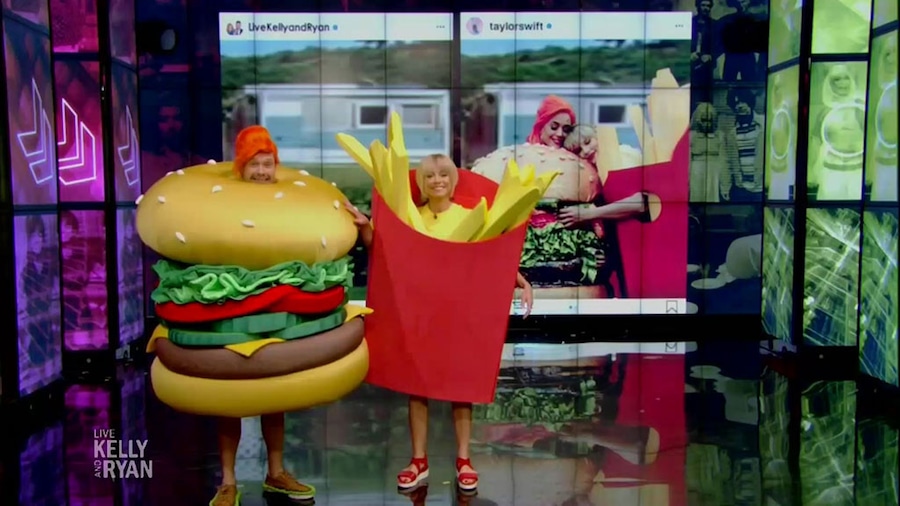 ABC/Live With Kelly and Ryan
Burger & Fries
Ryan and Kelly channeled Katy and Taylor as burger and fries—say that three times fast!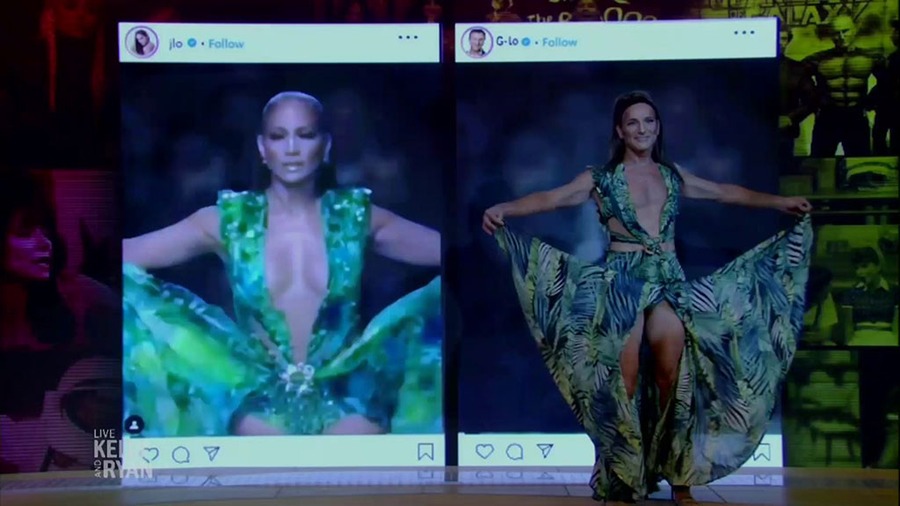 ABC/Live With Kelly and Ryan
Introducing G.Lo
It seems Kelly and Ryan found Jennifer Lopez's Versace twin.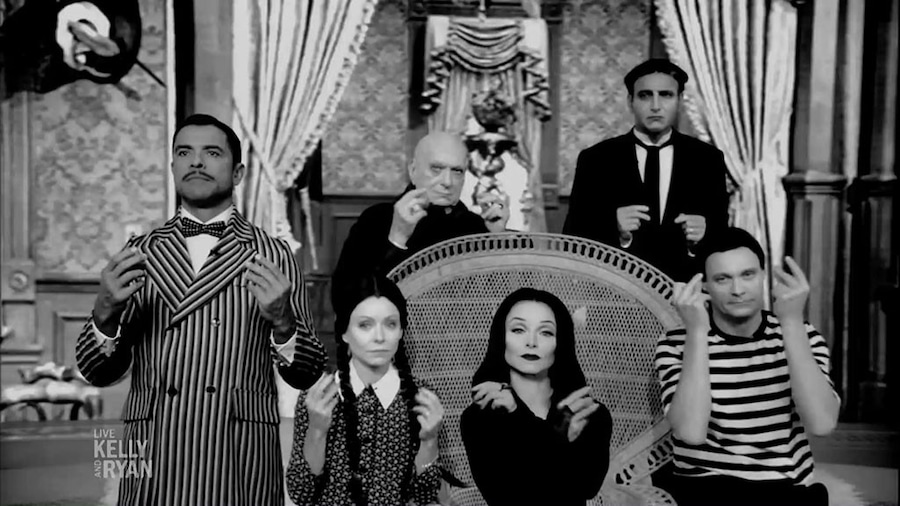 ABC/Live With Kelly and Ryan
The Addams Family Gets a Redo
Snaps for this perfect recreation.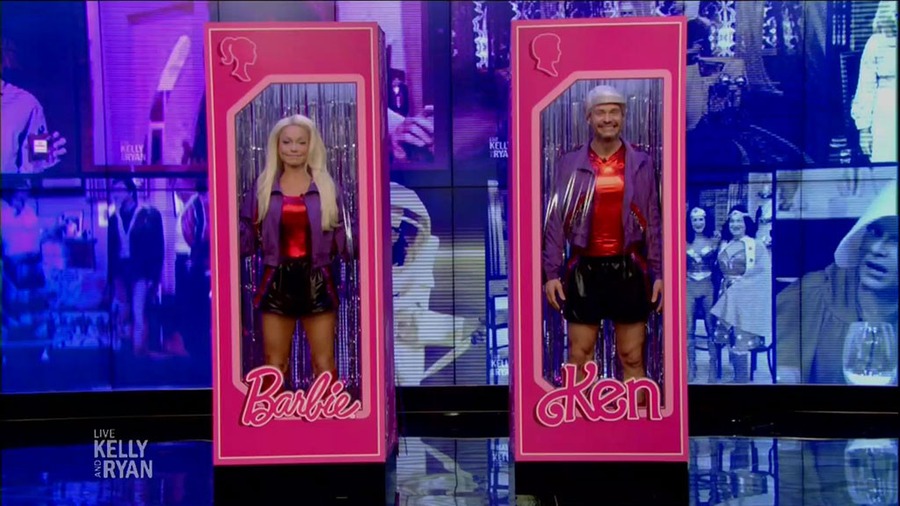 ABC/Live With Kelly and Ryan
Come on Barbie, Let's Go Party
This is what we call committing to costumes.
Don't miss E! News every weeknight at 7, only on E!